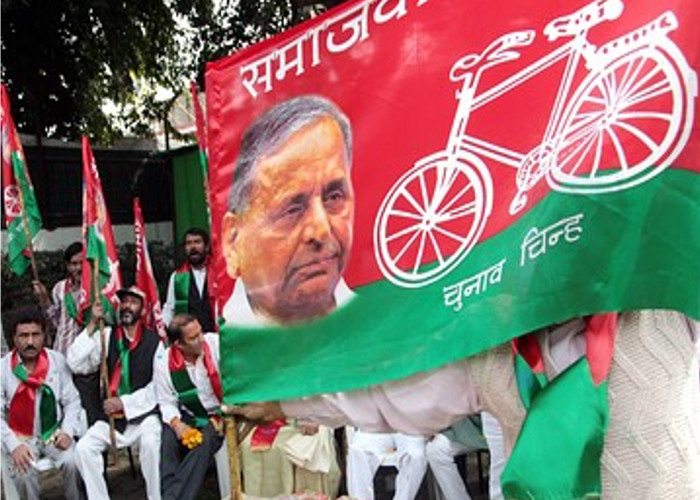 Fissures appeared in the third front in Bihar with Samajwadi Party(SP) on 7 October announcing it would contest 146 seats instead of 85 seats declared earlier.
SP Secretary General Kiranmoy Nanda said that his party would field candidate on 146 seats in place of 85 declared earlier as part of seat-sharing among six parties comprising the third front.
Nanda said there would be friendly fight among constituents of third front in some seats and attributed it to lack of agreement among partners due to paucity of time as announcement of third front came after the process of nomination had begun.
SP along with NCP, Jan Adhikar Party of Madhepura MP Pappu Yadav, Samajwadi Janata Party of former Union minister Devendra Prasad Yadav, National Peoples Party of former Speaker P A Sangma and Samras Samaj Party of former Union minister Nagmani had announced third front recently and announced allocation of seats among them.
Nanda said SP chief Mulayam Singh Yadav would hit the poll trail in Bihar with an election rally at Bhabua in Kaimur district on 11 October.
Uttar Pradesh Chief Minister Akhilesh Yadav would address rallies at Aurangabad, Goh and Kargharar Assembly constituencies on 12 October.
Nanda also stated that SP MP Tej Pratap Yadav, who is son-in-law of RJD President Lalu Prasad, does not figure among star campaigner of party in Bihar polls.
-PTI