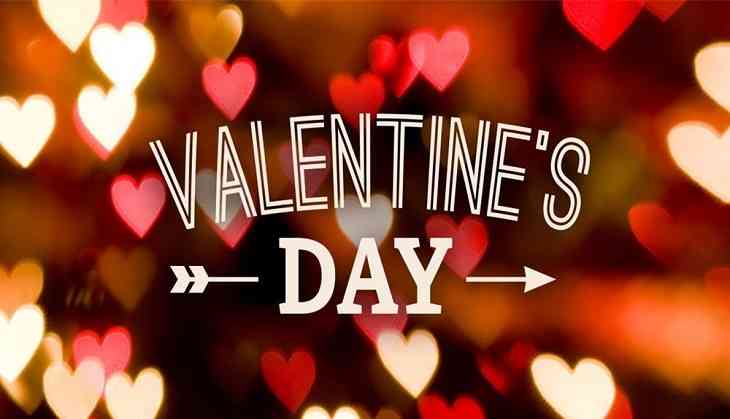 Just one to go for Valentine's week and lovers are waiting to express their love during the week of love. Each and every day falls in this week has its significance that will start from February 7 and will end on 14 February with Valentine's day.
If you are planning to confess your love this Valentine's then plan every day of the week with different gifts. The seven-day week will begin with the Rose Day followed by Propose Day, Chocolate Day, Teddy Day, Promise Day, Hug Day and Kiss Day.
Check Valentine's Calendar 2020:
Rose Day: 7 February 2020 – Friday
On the first day of the week, you can give roses to your lover or friend. One can gift flowers according to their interest because every colour of rose has a different meaning.
Propose Day: 8 February 2020 – Saturday
If you are having a feeling of love for someone special then this is the best time to express your feelings. While for a married couple, it is a great day to express their gratitude towards their partner in a unique way.
Chocolate Day: 9 February 2020 – Sunday
Sweet is the first dish that should be eaten after good news so exchange chocolate with your partner or your loved ones.
Teddy Day: 10 February 2020 – Monday
Teddy is the cutest gift that a lover can give to their partner. This should be given on the fourth day of Valentine's week.
Promise Day: 11 February 2020 – Tuesday
A promise in a relationship is necessary to make it stronger. So, this Valentine's make a promise with your soulmate that you can fulfill.
Hug Day: 12 February 2020 – Wednesday
Don't forget to give 'jadu ki jhappi' to your partner or friends. Because a warm and tight hug proves how much you love that person.
Kiss Day: 13 February 2020 – Thursday
Seal your relationship with a kiss. Because it is the best gesture to showcase your love towards your partner.
Valentines Day: 14 February 2020 - Friday
After all the above seven days, it's time for the celebrations with the special person with whom you want to spend the rest of your life i.e. on 14 Feb.
Also Read: Valentine's Day Gift Ideas: Low budget? Buy these cheap presents for your loved one at last moment