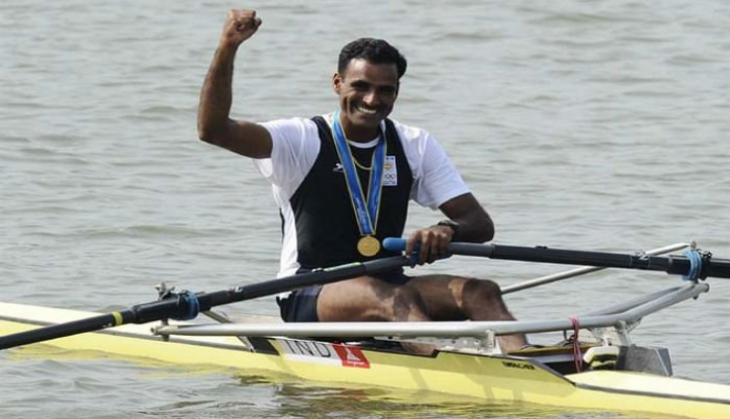 Indian rower Dattu Baban Bhokanal, who was already out of the medal reckoning, finished 13th in overall rankings in the men's single sculls at the Rio Olympic Games in Rio de Janeiro on 13 August.
He stood first in the 'C' finals race with a time of 6:54.96, which was best among the four races he participated in the Games.
Bhokanal finished ahead of five other competitors - Hungary's Bendeguz Molnar Petervari, Rosso Brian of Argentina, Memo of Indonesia, Korea's Kim Dongyong and Jhonatan Esquivel of Uruguay.
Earlier, Bhokanal had clocked 6:59.89 to cover a distance of 2000m, little more than six seconds behind the third and last qualifier from the quarterfinal 4, Natan Wegrzycki-Szymczyk (6:53.52) from Poland.
Croatia's Damir Martin, the London Olympics silver medallist, won the quarterfinal with a far superior timing of 6:44.44, ahead of second-placed Alan Campbell (6:49.41).
Armyman Bhokanal, whose ailing mother is an Intensive Care Unit of a hospital in India, had clocked 7:21.67s in the Heats.
He commenced strongly and was second going past the 500m mark but then gradually slowed down to lose his chance of advancing.