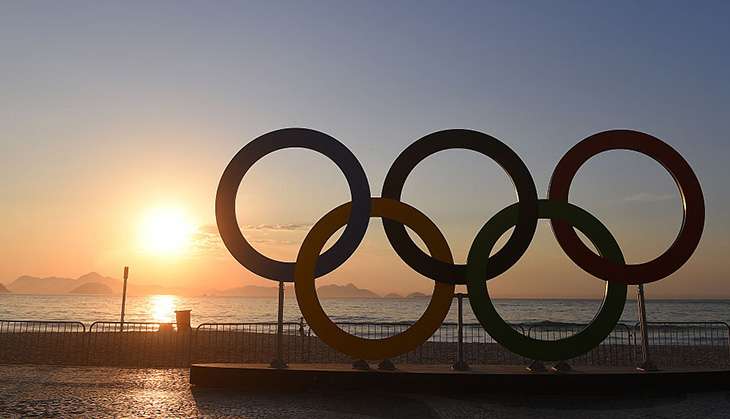 Say goodbye to Rio 2016. Say hello to Tokyo 2020. There\'s always hope that the Games will be better than the ones that came before, yet no one can predict what will actually happen in Tokyo.
ISixteen long days - 17 days if you count Day Zero that included the archery ranking rounds and the opening ceremony. A record 207 countries took part - including one Refugee Olympic Team - and 120 Olympic associations went home without a medal.
Sixteen days of no sleep (in India, the Olympics would start at 5:30 PM and end around 9:00 AM). While there\'s a huge sense of relief, there\'s also a tinge of sadness. As we\'d have to wait another four years for summer Olympics to return.
United States and China topped the medal tally at the 2012 Olympics in London. This time, it was USA, even more dominant, followed by an impressive British contingent, whose lottery funds are reaping gold. Japan finished at 11th spot. Will they top it on their home ground? Only time will tell.
The Games are never short of action, drama, celebrations and heartbreak. If you\'re India or Pakistan, the latter has been felt more often than not. If you\'re USA, Great Britain, Russia or China, well, you\'re more likely than not to walk away from the Games with a thousand reasons to smile.
Let\'s see where everyone stands post Games:
01
United States of Domination
With 46 gold medals, 37 silvers and 38 bronze for USA made a whopping tally of 121 medals. It's the most number of medals any country has won since the Soviet Union in 1988 and the most USA have won outside their home nation. At Rio, they won 51 more medals than any other country. It's the biggest one-sided Olympics since the 1932 Games in Los Angeles.
Just to gauge the gap, USA got 19 more gold medals than Great Britain in second place. This is the biggest margin in 76 years!
The average difference between first and second-place finishers over the past 50 years has been just 17.9 medals. In five of those Games (out of the 12) they were separated by 10 or less medals.
USA's best performance came in the pool. They won 16 golds (a record in itself), 8 silvers and 9 bronze for a total of 33 medals (they tied the mark they set in 2000).
For four Games in a row, American swimmer Michael Phelps has won the most number of medals. In Rio, Phelps finished with six, one ahead of Katie Ledecky and Simone Biles' five.
02
Host nation does respectably
Brazil, host nation for the 2016 Summer Olympics, finished strongly with gold medals in football and volleyball. They finished with 7 golds, 6 silver and 6 bronze medals for a total of 19.7 golds and 19 overall medals accounted for their best finish. They finished 13th on the medal count and this was their best performance since the Games in 1920 (first time Brazil participated).
03
Ever-so impressive Great Britain
Ever since the Beijing Olympics in 2008, Britain, the hosts of the 2012 edition, have been on a mission. They never thought they'd leave Rio, four years later, having done even better.
The Brits brought back 67 medals - 27 gold, 23 silver and 17 bronze. This is the first time a nation has recorded five consecutive Olympics in medal growth! Even more impressive is this: never before has a nation improved upon their medal haul in the Olympics after a home Games. In the process, they beat China to second place.
One extra stat: The Brits' gold medal count was higher than their combined total from 1976-1996 (six Games).
As The Independent reports, "The British Olympic Association spent double the money on the team's facilities here than at any other Games". The UK doled out £274m across all Olympic sports. The medals, thus, come at a cost of £4.1m.
Juxtapose this with the 1996 Sumer Games in Atlanta. In an abysmal show, they won a solitary gold medal and finished in 36th position, below the likes of Kazakhstan, Algeria and Ireland. After those Games in 1996, Britain decided to invest funds raised from the lottery into sports and the dividends are paying off. As of
today
, three-quarters of the Olympic funding comes from the national lottery. This year, funding touched 350 million British pounds.
And at the bottom of the tally lie...
04
Neighbours India and Pakistan languish
It's no surprise to see South Asian neighbours India and Pakistan feature on various lists of "disappointments of the Games".
In fact, looking at the per capita medal tally, India with the second largest population and a haul of just two medals - one silver and one bronze - finish last. Those two medals came from a record contingent of 118 athletes. It's even worse when you look at Pakistan. Being the sixth most-populous nation, they sent seven athletes and rdeturne home empty handed.
The Atlantic had no hesitation in calling out Pakistan for having its worst Olympics ever. They have a population of nearly 190 million people. No laughing matter that. This year's contingent was their smallest ever. Most of them didn't even qualify for the Games. They participated through "wild cards" granted by the International Olympic Committee (IOC). Being seven times the population of Nepal, the two sent the exact same number of athletes. In fact, officials - a staggering 14 of them - were double the number of athletes.
For Pakistan, like India, there's the excuse that cricket takes far higher precedence, and it isn't an Olympic sport. But Pakistna didn't even qualify in hockey. The reasons could range from the lack of funds given to the various sports federations to the corruption that isn't reported in the media.
And then there's India.
"The worst country at the Olympics" proclaimed The NZ Herald. "Per person, India has the worst athletes on Earth," writes Tyson Otto. "There is no denying Rio was an absolute stinker for the subcontinent."
India finished 67th on the medal tally, below the likes of Puerto Rico, Lithuania, Tajikistan, Fiji, Independent Olympic Athletes, North Korea, Serbia, Belarus and even Kosovo. It holds the 87th and last position in the medal tally when adjusting for GDP and taking only those countries that have won a medal.
India had won six medals in London (their most ever in a single Games) and this time, just two. Since 1980 though, India has only had one gold medal to celebrate: Abhinav Bindra's gold in 2008.
It wasn't the athletes that underperformed. It was the officials that outperformed. Vijay Goel was on a selfie spree, Salman Khan wasn't even at the Games. Officials having a ball at the Games were outed numerous times in the national media.
"Officials do not have the welfare of the athletes on their mind. All they are bothered about is having a good time," Aslam Sher Khan, India's former hockey Olympian told the NZ Herald. "While other countries have scripted a turnaround in their fortune like the UK, we sadly continue to languish in mediocrity."
Vijay Goel, India's makeshift sports minister -- or at least he seems like one -- almost got himself and his entourage thrown out of the Games, in what would have been an international embarrassment, for their "aggressive and rude behaviour". Goel posted selfie after selfie of himself with the Indian athletes, tired beyond words from their respective events.
Besides Goel it was the National Anti-Doping Agency (NADA) that was caught in a pickle. Wrestler Narsingh Yadav was cleared by Indian officials just a few days prior to the Games. A day before he was set to compete, Yadav was banned for four years overturning the original decision and leaving the Indian officials red faced.
India targetted ten medals and came back almost empty handed. Our officials spent barely $18 million on these athletes, and it showed.
A total of 87 countries won a medal at Rio. That's a record. Fiji won its ever Olympic medal with a gold in Rugby Sevens. An upset of sorts. Kosovo also took home its first ever medal, a silver, in its first Olympic appearance. Puerto Rico won its first ever gold medal when Monica Puig took a surprise victory in women's tennis.
In yet another record, 59 countries won a gold medal, and with that, we heard the national anthems of many different nations.
China sent its largest ever delegation (416 athletes) but finished a disappointing third. They brought home the least amount of medals since 2004.
In London, they topped the gymnastics medal count with 5 gold, 4 silver and 3 bronze, totalling 12 medals. At Rio, it was 1 gold, 1 silver and 3 bronze for China. China News Service lamented, "Looking at the medal count, using the word trauma is not going too far."
07
Per capita medal counts
Grenada with its one silver and a population of 106,825 people topped the list. Bahamas was next with 1 gold for ever every 388,019. Lastly, taking into account countries with 10 medals or more, Jamaica had the best ratio - 11 medals for 247,812 people.
China topped the medals in badminton and weightlifting. Russia in fencing and wrestling. South Korea in taekwondo and archery. Great Britain in rowing and sailing, and Cuba in boxing.