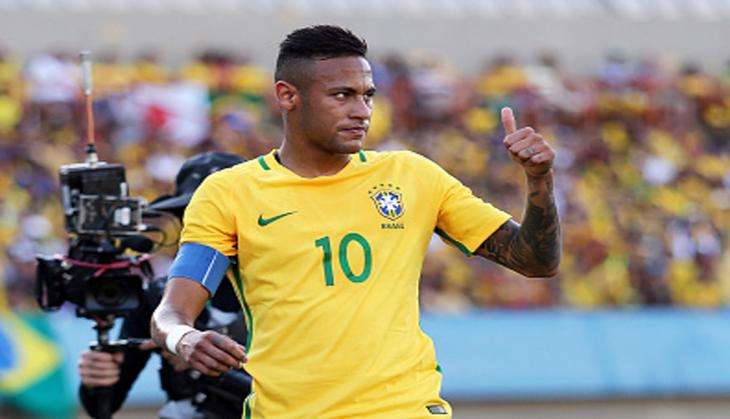 Brazil star forward Neymar gave the 2016 Rio Olympics host nation its biggest moment as he handed the country its first Olympic men's football gold medal with the winning penalty in a 5-4 shootout victory over Germany on 21 August.
With an unforgettable kick in a thrilling summit showdown at the Maracana stadium, Neymar, probably Brazil's biggest soccer star, gave his countrymen a moment that they will remember and cherish for the rest of their lives.
In a dramatic penalty kick shootout, the 24-year-old star forward picked up the ball and kissed it before calmly sending it into the top corner of the goal post and fell to his knees moments later after the historic win, Sport24 reported.
Earlier, the Brazilian skipper put his side in the lead with a superb free kick in the 27th minute of the game before Germany skipper Maximilian Meyer came with an equaliser just before the hour to force the extra period.
Neymar, who was quite emotional after this memorable victory, said he did not have words to describe his feeling.
He just expressed gratitude to his teammates, family, and friends who were there by his team during the most difficult moments.
Meanwhile, Brazil coach Rogerio Micale said that the victory has restored their self-esteem.
This victory of Brazil comes two years after an embarrassing 1-7 home loss to Germany's senior team in the World Cup semi-finals two years ago.