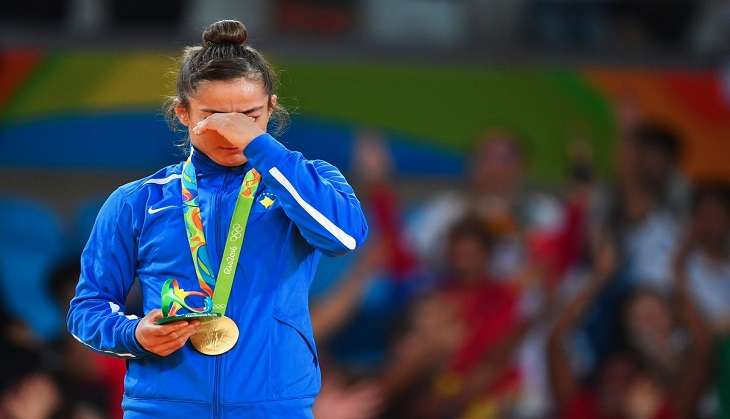 Kosovo got the green light to participate as an independent nation for the first time at the 2016 Rio Olympics. Kosovar athletes have participated in games prior but that was either as part of a different nation or as an independent participant.
The decision to allow Kosovo to participate as its own entity was made by the International Olympic Committee back in 2014. Now Kosovo have their first ever Olympic medal and they have Majlinda Kelmendi to thank. Majlinda Kelmendi took down Misato Nakamura of Japan in the semifinals the women's judo 52k weight class on Sunday, 7 August. Kosovo entered the medal count for the first time ever. Kelmendi initially guaranteed herself a silver when she took down Misato Nakamura of Japan in the semifinals.
In the final against Italy's Odette Giuffrida, Kelmendi got a penalty for being too defensive. In the last few minutes, Kelmendi flirted with another penalty with her delay tactics. Ultimately, time was up and she had won the gold medal.