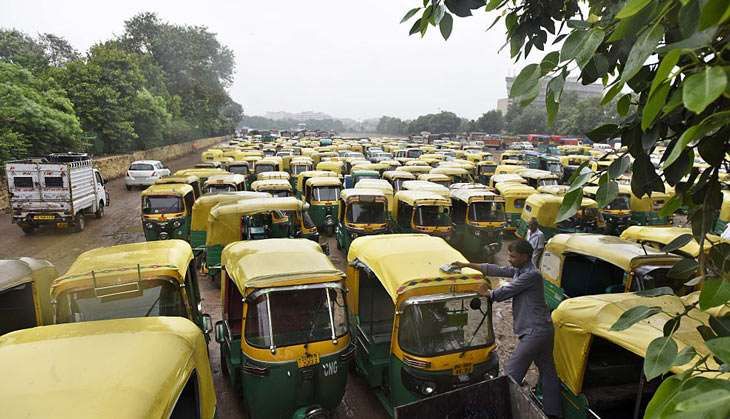 Cast your mind back to a few years ago. Was trying to hire an autorickshaw anything less than harassment for people living in metro cities?
Take Delhi for example - every person travelling by an auto, no matter how short the distance, had a tale to tell about his or her misery. Be it the astronomical sums that auto drivers would quote, or the absolute refusal to go to the desired destination, autos gave one the biggest headache. And these auto drivers had a free run in the city for decades.
If, one day, an auto driver agreed to go by metre without making a fuss, it would leave one open-mouthed in astonishment. You'd probably end up thinking 'must be a good Samaritan'.
All that changed when taxi aggregators like Ola and Uber caught the public imagination. You could get an air-conditioned taxi at throwaway prices, and, far from being rude, the drivers would actually treat you like royalty. And though there have been a few shocking incidents, overall, their service seems to be improving day by day.
Your destination simply does not matter - an Uber driver is not supposed to ask the destination before accepting the duty. He simply gets a message on his phone to reach the pickup location and drop the passenger(s) as per the fare on the metre without the option of saying no.
What's more, if a consumer is unhappy with the service, he or she can even register protest by giving the driver star ratings on a scale of five. Bad ratings result in a loss of incentive money for the drivers.
Using technology to change mindsets
These technology-driven taxi aggregators have achieved what state governments have failed to do for years - make consumers more public transport-driven.
Of late, the likes of Ola and Uber have begun developing the consumers' taste for carpooling. The ridiculously low fares they provide if you share your cab are gradually become the choice for middle-class and upper middle-class consumers, who have often been accused of choking up the roads by using their own cars. This is something that governments and NGOs have failed to do, despite running various campaigns.
Anand Mahindra, the chairman of car-maker Mahindra & Mahindra, once said that cab aggregators are a threat to their business, as more and more people are beginning to rely on public transport than opting to buy their own cars.
The threat of vote-bank politics
But now, a familiar threat has emerged to this fledgling public transport ecosystem: vote-bank politics.
Auto drivers are a big vote bank, and have begun feeling the pressure on their incomes as customers migrate to the well-organised, comfortable and cost-effective Olas and Ubers of the world.
The auto drivers have begun putting pressure on state governments to bring in fare regulations for cab aggregators, and the governments are gradually succumbing to the pressure.
States like Tamil Nadu, Maharashtra and Delhi, which have struggled to improve their public transport over the years, are working on various sets of laws to control the expansion of cab aggregators.
While there is no harm in bringing in laws to ensure safety of the consumers and creating an accountable dispute resolution mechanism, in no way should these governments try to decide the minimum and maximum fares charged by these companies.
Also read- Surge pricing: how Kejriwal govt's diktat can kill Ola and Uber
Unfortunately, the state governments, by bringing cab aggregators within the ambit of the Motor Vehicles Act, are set to do just that.
What will the state governments achieve by regulating fares? Simple - appease their traditional vote-bank by making this new form of public transport expensive and unreliable. Once again, people will start relying on their personal vehicles, resulting in added traffic and pollution in cities.
What the government should do
And all this for what? For those who refused to change with the times and continued their rude and arrogant ways?
Instead of doing the auto lobby's bidding, the government should allow technology-driven cab aggregators to flourish, so that they improve the way people travel in the city.
Remember, a lot of drivers working for cab aggregators are the same people who once drove workhorse black-and-yellow taxis or autos. Today, they have become self-employed people who earn anywhere between Rs 40,000 to 70,000 a month, which is three times the amount an auto driver or a normal taxi driver earns.
Cab aggregators have not only improved the travel experience for consumers, but has also benefitted the drivers. It is an ecosystem that benefits all. Any attempt to kill them would harm the transport systems in cities, as well as the lives of the drivers.
Edited by Shreyas Sharma
More in Catch
Ola, Uber services in Karnataka set to face a major blow
Delhi HC notice to AAP government on Ola, Uber taxi fares
First person account: a nightmare ride Uber can't fix with puppies