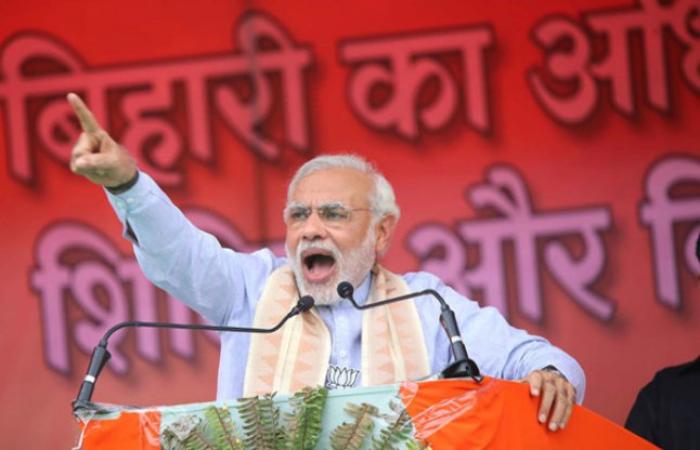 Prime Minister Narendra Modi, on 8 October, broke his silence over the Dadri lynching incident where 50-year-old Mohammad Akhlaq was brutally beaten to death by an enraged mob over rumours of him having eaten beef.
In his first comments amid communal overtones in the wake of Dadri lynching incident, he invoked President Pranab Mukherjee, saying the countrymen should follow his message given yesterday on preserving the core civilisational values of diversity, tolerance and plurality.
"I have said it earlier also. Hindus should decide whether to fight Muslims or poverty. Muslims have to decide whether to fight Hindus or poverty....Both need to fight poverty together.... The country has to stay united," Modi said while addressing an election rally here.
"It is the unity, communal harmony, brotherhood and peace that will take the nation forward," he added.
Asking people to ignore the "irresponsible" statements made by politicians, he said they are doing so for political interests and it should end.
"Some politicians are making irresponsible statements for political interests... Such statements should end... Do not pay attention to such statements, even if Modi himself makes any such statement," the Prime Minister emphasised.
Referring to the President's remarks made yesterday, he said, "there is no bigger guidance, there is no bigger message, no bigger direction."