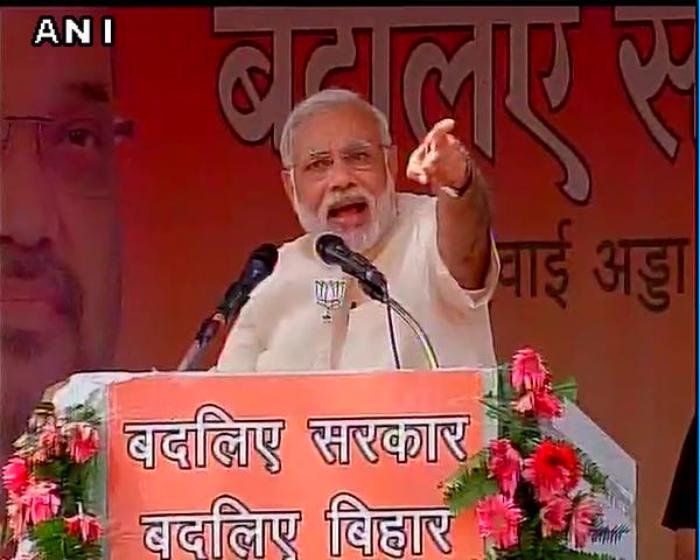 Prime Minister Narendra Modi today blamed the Congress Party for the death of social activist JP Narayan, and said the upcoming polls in Bihar are based on the development and the progress of the youth.
"JP Narayan ji died on 8 October, 1979. And, it was Congress who had sent him to jail, that's where he got sick, which led to his death," the Prime Minister said at a rally in Munger.
"For the first time, the Bihar polls are based on the idea of development and progress for the youth," he added.
PM Modi is in Bihar for addressing multiple election rallies, after Munger now he will address election rally in Samastipur, Begusarai and Nawada.
-ANI