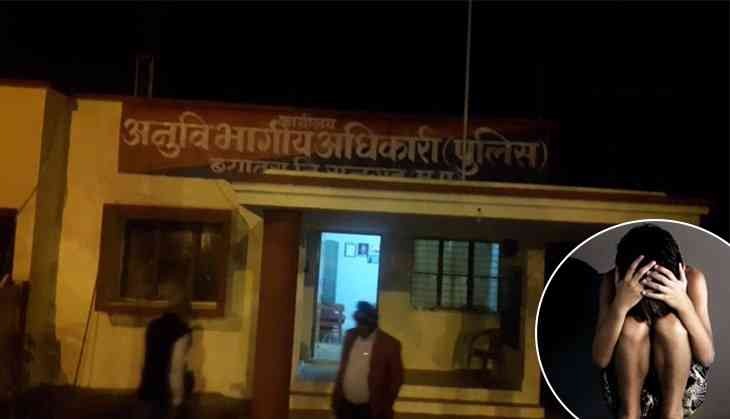 At a time when there has been an outcry against sexual crimes against women in India, a 15-year-old girl has been raped inside a bus in Biaora town of Madhya Pradesh's Rajgarh district, but strangely this time, women safety and security issues are not being raised.
Minor raped inside bus
19-year-old bus helper has been arrested for allegedly raping the minor, police said on Friday. The police have arrested Raju Ahirwar for allegedly raping the minor, and two others, including the bus driver, for abetting the crime, an official said.
Helper committed crime, driver stood guard
Ahirwar allegedly raped the girl inside a stationary bus at Biaora bus stand, while bus driver Kadir Khan (25) stood guard outside the vehicle, Suthalia police station in-charge Mukesh Gaud said.
Victim was returning home after meeting brother
The incident occurred in the intervening night of Wednesday and Thursday, when the victim was returning to her village after meeting her brother in Indore, Suthalia police station in-charge Mukesh Gaud said.
After the incident, the girl reached Suthalia police station at around 2 am on Thursday and reported the crime, he added. An offence has been registered against Ahirwar under section 376 (rape) and other relevant provisions of the Indian Penal Code and Protection of Children from Sexual Offences (POCSO) Act, Gaud said.
Similar crime but a varied reaction
Crime against women should be abhorred by one and all, but in reality, political affiliations take priority. As a result, we still lack a concrete strategy to fight crime against women in India. A crime committed against women in BJP ruled states invites the wrath of Opposition and some vested interest, who refuse to even recognise that such heinous crimes happen across India and must be addressed in a planned manner.
Congress leader Rahul Gandhi, and Priyanka Gandhi, who are known to raise these issues when crimes are reported in BJP ruled states, are yet to comment on the need to fight back against these crimes.
Politics over sexual offences should stop
Efforts should be made to seek a permanent and all-inclusive solution to the problems faced by womenfolk in India. But sadly, politicians raise the issue, score political points and then wait for the next opportunity to raise the same issue. Women remain the real sufferer.
Also read: Rape-murder in Hyderabad: What you can do if caught in a difficult situation
'My friend's son secretly took my photos while I was bathing', alleges woman who visited old friend in Noida