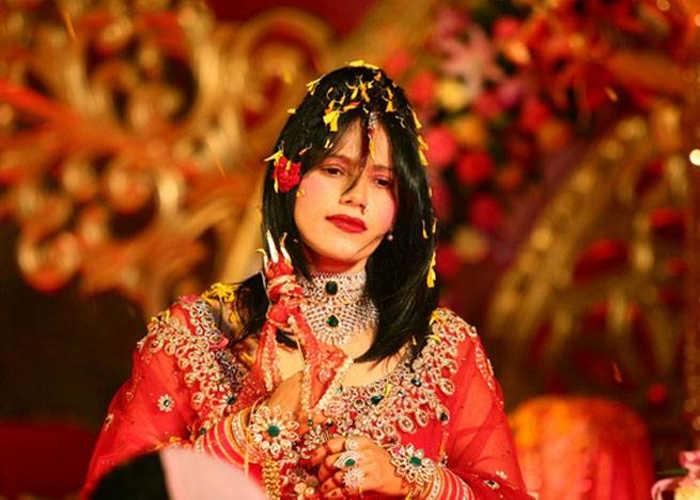 In a relief for controversial self-styled godwoman Radhe Maa, the Bombay High Court today granted her pre-arrest bail in a dowry harassment case.
The bail was granted by Justice Revati Mohite Dere after hearing arguments from the lawyers of Radhe Maa, Mumbai Police and the housewife who had filed complaint against the godwoman.
The court has asked Radhe Maa to appear as and when required by Kandivali Police, which is probing the complaint against her.
On 14 August, the court had granted Radhe Maa alias Sukhvinder Kaur interim protection from arrest while hearing her plea. Radhe Maa, who apprehended arrest in the case, had moved the High Court after a sessions court had rejected her anticipatory bail petition on 13 August.
Mumbai Police had filed a case against her on 5 August for allegedly instigating the in-laws of a 32-year-old housewife to harass her for dowry. The case was filed after a Borivali Magistrate had ordered a probe by police under section 156(3) of CrPc into allegations of dowry harassment against her on the complaint filed by the housewife.
The housewife's counsel Girish Kulkarni had earlier argued that the in-laws of the complainant were disciples of Radhe Maa. The godwoman had complete control over the family and at her instance they had allegedly taken dowry from the housewife. Radhe Maa's counsel Abad Ponda had argued in the HC that all the six accused in the dowry case, including the husband of the complainant (housewife), had been given protection by the trial court, except Radhe Maa.
He had also argued that the allegation against Radhe Maa of instigating the family to extract dowry from the complainant was an 'afterthought' and an improvement in the case, because such an accusation was not made during the proceedings filed in the family court two years ago.
In her petition, Radhe Maa had denied all the allegations, saying she had never instigated the family members and that she was being dragged into the case only because the complainant's in-laws were her devotees. The self-styled godwoman had further alleged that the complainant had levelled allegations against her only to secure a favourable order from the family court in the dowry case filed by her against in-laws. She alleged that she was being "framed up" by the complainant.
-PTI