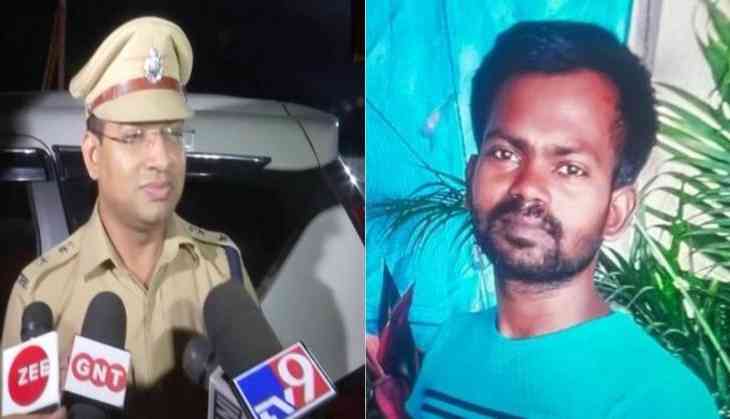 Praveen Munde, DCP of Mumbai(left), Security Guard Prakash Kanojia
Mumbai (Maharashtra): In a shocking turn of events, the suspect involved in the alleged murder of an 18-year-old girl at a Women's Hostel in Mumbai's Marine Drive has died by suicide.
The suspect, identified as Prakash Kanojia, worked as a security guard in the very same hostel.
Body of 19-year-old girl found in locked room
Earlier, the lifeless body of a 19-year-old girl was discovered in a girls' hostel located in Mumbai's Churchgate area. Police arrived at the scene to find her room locked from the outside, and she was found dead inside with a 'dupatta' around her neck.
Murder after rape
Authorities suspect that she was raped and then murdered.
Suspect identified as the hostel's security guard
Further investigations unveiled a chilling revelation – the suspect behind the crime was none other than Prakash Kanojia, a security guard employed at the same hostel.
The Mumbai police confirmed that Prakash's body was found near the Charni Road railway track, where he had tragically taken his own life.
Rape and murder charges registered against the suspect
The Mumbai police have registered a case of rape and murder against Prakash Kanojia, based on the evidence and circumstances surrounding the crime.
The victim's body has been sent for postmortem analysis, providing crucial evidence for the ongoing investigation.
The fourth floor of the Women's Hostel located on Marine Drive, behind Charni Road station, has become the centre of an intense investigation. Praveen Munde, DCP of Mumbai, informed reporters that a thorough investigation is currently underway, aiming to shed light on the shocking tragedy that unfolded within the hostel's walls.