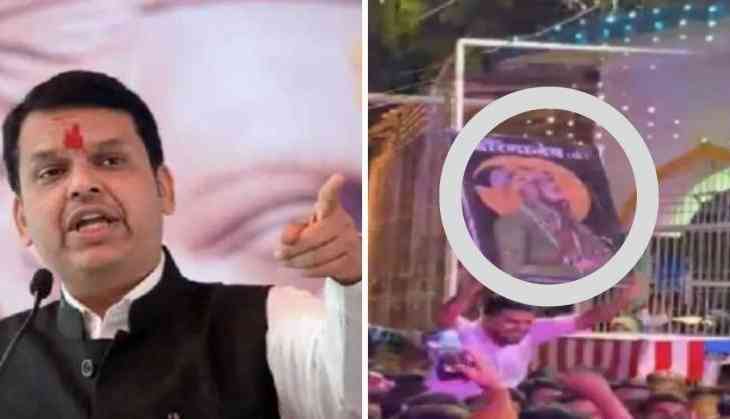 Deputy CM Devendra Fadnavis questions origin of 'sons of Aurangzeb
Nagpur (Maharashtra): Maharashtra Deputy Chief Minister Devendra Fadnavis has expressed strong criticism against the supporters of Aurangzeb, the former Mughal ruler, amidst escalating tension in Kolhapur. The unrest ensued after several youths allegedly shared objectionable posts on social media referencing Aurangzeb and Tipu Sultan.
Uncovering the Origins of the "Sons of Aurangzeb"
Speaking to ANI in Nagpur, Fadnavis raised questions about the sudden emergence of what he referred to as the "sons of Aurangzeb" in certain districts of Maharashtra.
He condemned their actions and vowed to investigate their origin.
Fadnavis stated, "They keep the status of Aurangzeb and show their posters. Because of this, there are tensions. Questions arise, where do these sons of Aurangzeb come from? Who are behind this? We will find this out."
Maharashtra CM Urges Public Calm and Promises Action
In response to the escalating situation, Maharashtra Chief Minister Eknath Shinde emphasized the government's responsibility to maintain law and order in the state.
He appealed to the public to maintain peace and calm during this turbulent time. Shinde assured that the police investigation is already underway and affirmed that appropriate action would be taken against those found guilty.
"The government is responsible for maintaining law and order in the state. I also appeal to the public for peace and calm. The Police investigation is underway and action will be taken against those found guilty," stated Maharashtra CM Eknath Shinde.
Opposition Leader Calls for Investigation into Kolhapur Violence
Leader of the Opposition in Maharashtra and Nationalist Congress Party (NCP) member Ajit Pawar urged the government to determine the underlying cause of the clashes in Kolhapur.
Pawar also raised speculations of the incidents being politically motivated in light of the upcoming elections. "The government should keep a firm stand on knowing the reason behind the clashes," Pawar stated during a press conference.
As tensions escalated, a curfew was imposed in Kolhapur on Wednesday after a violent clash erupted between two groups. The clashes were triggered by a controversial 'WhatsApp status' posted by three individuals. In an effort to regain control and restore order, the police resorted to lathi-charge, dispersing the crowd.