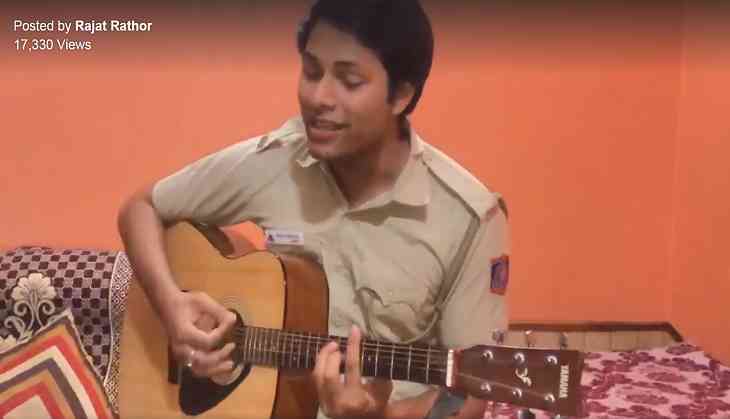 The coronavirus fear has gripped the world and frontline workers across the globe are grappling with the deadly infection. Instead of caring for their lives, healthcare workers and police officials are working day and night just like 'real heroes' to save the world from the pandemic.
Many people have come forward to show their gratitude to frontline workers in their own way. Now, Delhi police constable also joined the bandwagon and paid musical tribute to all the corona warriors.
Rajat Rathor, a Delhi police constable, shared a video of himself singing Akshay Kumar's Kesari film song, Teri Mitti on Facebook. He has sung a new version of the song which is specially composed for the frontline workers amid the COVID-19 outbreak.
In the video, Rathor can be seen playing the guitar while warbling the song in his melodious voice.
He captioned the video, "A tribute from my side for all the heroes who are fighting with this pandemic. Doctors and force members salute to all of you. This song is one of my fav songs."
However, the new version of the Teri Mitti song was recently released by Mr. Khiladi himself to thank the healthcare workers.
Meanwhile, Rajat Rathor has become the Internet king as his video has gone viral.
The clip has garnered 17k views, over 400 shares on FB.
Also Read: Delhi cop's 8-year-old daughter writes emotional thanksgiving letter to Police working amid lockdown