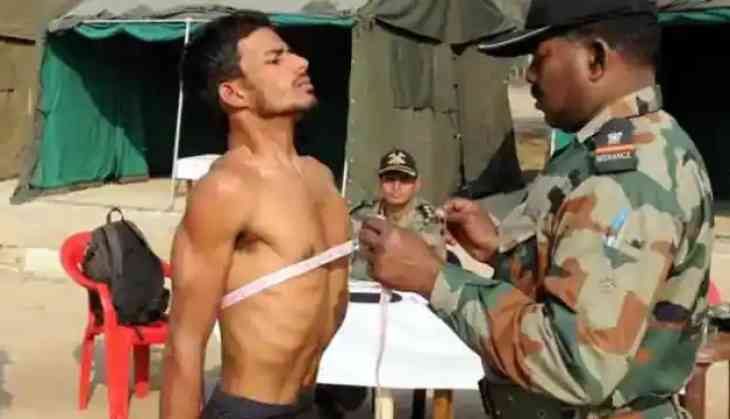 Agniveer recruitment process changed
The Indian Army has announced a change in the recruitment process for Agniveers. From now, candidates who want to join the force will have to clear the online Common Entrance Examination (CEE) first. The exam will be held at designated centres. This will be followed by Physical Fitness Tests during recruitment rallies and Medical Tests prior to selection.
Earlier, candidates have to undergo the physical fitness test that was followed by medical tests and the CEE test was the last step.
National News: Jaipur Police to arrest those following gangsters online; 26 held
Army has made changes in the recruitment process considering the enormous administrative costs and logistical arrangements required to tackle the thousands of candidates who come to the recruitment rallies.
"The earlier process led to screening of a large number of candidates, which stressed administrative resources. A large number of security personnel had to be deployed to tackle law and order situation, and a substantial medical staff had to be committed for the rallies," an officer said.
So far, the Indian Army have recruited as many as 19,000 Agniveers and 21,000 will join the force from the first week of the March this year.
Notably, the new recruitment rules will apply to around 40,000 candidates willing to join the Army from the next recruitment cycle of 2023-24.
With the new recruitment process, the Indian Army aims to reduce the costs involved in organizing the massive rallies and will also ease out the administrative and logistical burden.
The new recruitment process will help the Army induct academically sound soldiers who quickly understand new technologies, as future warfare is largely tech-based instead of relying on physical strength.