Headley takeaway: Don't count on Pak to give up on terror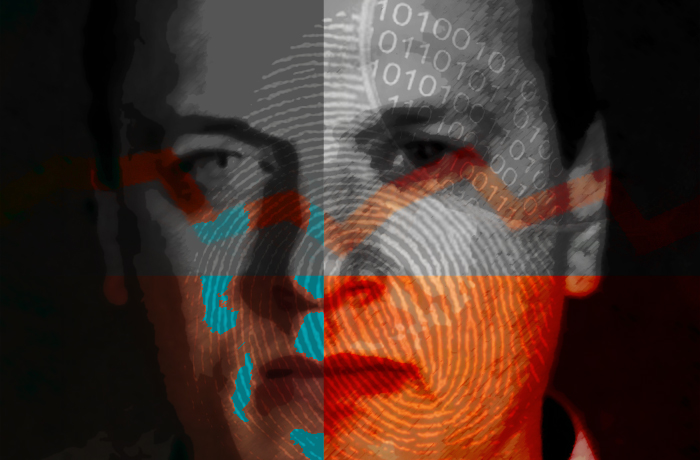 Headley talks
David Coleman Headley has revealed ISI\'s LeT links
His statements have come while he is in US custody
So there\'s no question of Indian coercion
More in the story
How does this portray Pakistan?
What does this mean for India?
What should the govt do next?
Much of what David Coleman Headley disclosed to the court in Mumbai would (or should) have been known to Indian intelligence agencies. Some of it was also in the public domain, but that does not diminish its importance.
This is the first time an individual who played a significant part in organising the 26/11 Mumbai attack is giving evidence to an Indian court. That too from a foreign country.
Read- The deadly Headley revelations: what the LeT operative said in court
Headley is no ordinary member of the jihadist tribe. He is educated and a well-connected Pakistani-American. Hence his revelations on Lashkar-e-Taiba (LeT), and its connections with Pakistan's Inter-Services Intelligence (ISI) can't be dismissed as concoctions.
Compared to Headley, Ajmal Kasab -- who was among those who carried out the attack, was merely an uneducated, though deadly, foot soldier.
The revelations
Headley said he was inspired to work for jihad against India by Hafiz Saeed. He obviously retains respect for his LeT mentor, addressing him with the honorific 'sahib'.
In itself, this is no great disclosure. But it throws the spotlight on Pakistan's complete refusal to take any action against the terrorist mastermind.
Despite all the pressure that the international community has brought to bear on Pakistan to restrain Saeed, he is allowed to move freely, stoking the flames of terrorist violence against India. This gives Indian diplomacy another opportunity to profile Pakistan's continuing role in promoting cross-border terrorism against India.
Can the proposed Comprehensive Bilateral Dialogue go hand-in-hand with terrorism?
But will Prime Minister Narendra Modi and his advisors, currently wishing to fundamentally transform India-Pakistan relations, be inclined to use it?
The same opportunity has been provided by Headley's statements about his meetings and "tasking" by ISI operatives.
This evidence is important for it will nail the ISI-LeT links in a court of law where no prosecution influence can be alleged -- for Headley is secure in a US prison.
It will be interesting to note if Indian diplomats will use this to put Pakistan in the dock or let it off the hook in the futile hope that Pakistani generals have had a change of heart and what Headley is saying is of the past.
Pointers for India
Headley's disclosure indicates the relentlessness with which LeT and its sponsor, the ISI, pursued the Mumbai attack. Two failures did not deter them from a third attempt which succeeded.
Read: David Headley confirms Pak's ISI, Army's hand in 26/11 Mumbai terror attack
Has the passage of years and the Pakistani Army's need to take on the Tehreek-e-Taliban-e-Pakistan (TTP) diminished its animosity of India or its use of calibrated terrorism through proxies?
It will be appropriate for the government to clarify this most important point. There is no evidence to establish that it really has done so.
The United States has definitely cooperated in ensuring that Headley gave evidence. It is obvious that this is part of the US strategy to pressure Pakistan to abandon its present course of using terror to further its external strategic interests.
Modi may give Pak more time, but it is doubtful that will make them turn their back on terror
That Pakistan will shrug it off and that the United States cannot go beyond a point is borne by history. The Pakistani tail has consistently wagged the American dog. Currently, US interests in Afghanistan need Pakistani goodwill.
While considering US cooperation in the Headley evidence let us not forget that had the situation been reverse of what had happened in Mumbai, the United States would have insisted that the terrorist be extradited to face justice in an American court. Obviously, double standards are par for the course in such situations for the Americans.
In Modi's court
The question that will confront Modi is how he will mesh in the Headley evidence with his Pakistan policy.
The memory of 26/11 will become fresh at a time when the wounds of Pathankot are raw.
Pakistan has appointed a special investigation team to investigate the Pathankot attack and India's National Security Advisor (NSA) and Foreign Secretary have been in touch with their Pakistani counterparts.
Also read- Mumbai terror attacks: Ajmal Kasab shot her in the leg, now she wants to be IPS officer
But there is nothing to indicate that Pakistan is seriously pursuing the investigation. If anything, reports indicate that all leads provided by India have been found insufficient as yet.
The ball is, therefore, in Modi's court. He may well give Pakistan more time, but it is doubtful if he will be able to show that his Pakistan policy has persuaded Pakistan to turn its back on terror.
Will he then proceed to engage Pakistan despite its calibrated use of terrorism? The Foreign Secretary hinted so, though he did not elaborate on the nature of the engagement.
More explicitly, can the proposed Comprehensive Bilateral Dialogue go hand-in-hand with terrorism?
US would have insisted the terrorist be extradited to face justice in an American court
Last December, Pakistan committed to expedite the 26/11 trial during the meetings of External Affairs Minister Sushma Swaraj in Islamabad and the meeting of the two NSAs in Bangkok. The Headley testimonies will only profile Pakistan's tardiness in the bringing the case to a successful conclusion.
That will it make it more difficult for Modi to sell his Pakistan policy to an already doubting Indian public. It will also make him more vulnerable to Opposition attacks in the forthcoming Parliament session.
These are testing times for India's Pakistan policy.
Edited by Joyjeet Das
More in Catch:
AAP experiment worked, but at the cost of the movement: Medha Patkar on #EkSaalKejriwal
The most pricey meatball in the world isn't at a Michelin restaurant. It's lab-grown
Forget Green Revolution. Punjab's farmers are now killing themselves
Super Bowl: the highlight of America's most-watched sporting event is the ads