The deadly Headley revelations: what the LeT operative said in court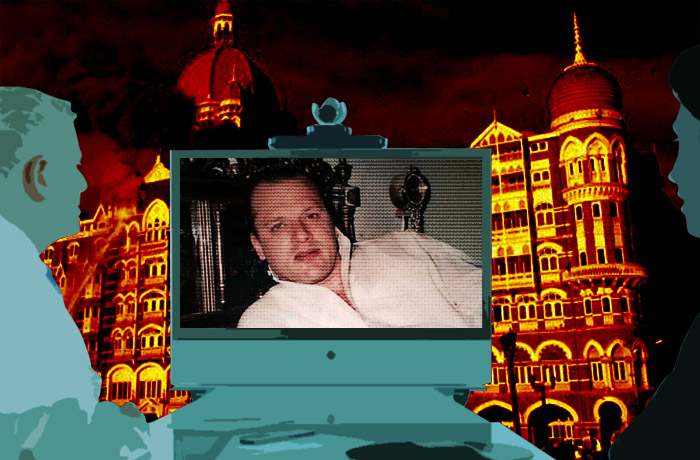 Lashkar-e-Taiba (LeT) operative David Coleman Headley, one of the main conspirators in the 2008 Mumbai terror attacks, said on Monday that Pakistani terrorists attempted twice to attack Mumbai before the 26/11 strikes, but didn't succeed.
Headley's deposition, where many fiery admissions were revealed, took place in front of a special judge GA Sanap in a city civil and sessions court in Mumbai, via video conference from an undisclosed location in the US - where he is serving a 35-year jail term for his involvements in the attack.
Also read - Change in strategy: Pathankot latest example of ISI & Pak Army's new track
Special public prosecutor Ujjwal Nikam grilled Headley during the deposition, where Headley identified the Pakistan-based handlers of the 10 youth who went on rampage in Mumbai for 3 days in November 2008.
He also described the role of ISI officers in collaborating with the Lashkar for the terror attack, before giving details of how he met two ISI officers, Major Ali and Major Iqbal, who connected him to Sajid Mir, a Lashkar recruiter with known links to the ISI.
One of the main accused in the 26/11 Mumbai terror attack case - Abu Jundal - was also present in the court when Headley made startling revelations about the conspiracy and its execution.
The National Investigation Agency (NIA) had filed a charge sheet against Headley and Hafeez Saeed in 2011. Advocate Mahesh Jethmalani, who represents Headley, was also present during the proceedings.
David Headley deposition: Hafiz Saeed inspired, guided me on 26/11
Lawyer Ejaj Ahmed, who represents Abu Jundal said, "Headley's testimony is bound to go against Abu Jundal. He has revealed the involvement of high ranking Pakistan army officials in the execution of the attacks."
Talking to the media after today's proceedings, special public prosecutor Ujjwal Nikam said, "This is just 1/4th of the information we have extracted from Hadley. There's lot more to come over next couple of days."
On 10 December, judge Sanap had accepted Headley's plea to turn approver and gave him a pardon in the case. Among conditions imposed to grant the pardon, the court had said that Headley would have to disclose the full and true facts within his knowledge that led to the attacks.
Also read - 26/11 accused David Headley deposes before Mumbai court: His revelations so far
The five major revelations:
Active LeT Operative - Impressed and radicalised by the fiery speeches by Hafiz Saeed, Headley joined LeT in 2002. He underwent a two-year arms training where he was trained to use an AK 47 assault rifle and various other explosives. He also attended the leadership course run by LeT, where Hafiz Saeed and Zaki-ur-Rehman Lakhvi delivered lectures. He wished to fight the Indian Army in Kashmir, but was told that he'd be needed for bigger things.
Changed name to get easy access to India - The original name of David Coleman Hadley, born to a Pakistani father and American mother in 1960, is Sayyad Daud Gilani. He studied in Pakistan till he was 15 and then moved to the US with his mother. When he came in contact with Hafiz Saeed and Sajid Mir of LeT, he was asked to conduct a survey in Mumbai for which he changed his name in 2006.
David Headley wanted to fight against Indian Army in Kashmir
Drug smuggling - Headley was active in the dug trade as it helped raise funds to supply arms to for arms militants fighting the Indian Army. Once, he was arrested in Khyber Pashtun area of Pakistan when he had gone there to meet a drug dealer. He was eventually released at the behest of Major Iqbal of the ISI and Major Ali of the Pakistan Army mediated.
Visits to India - Hadley visited India 8 times since 2005. On 7 of those occasions he entered India via Islamabad and once via UAE. Each time, he would take photos and videos of various parts of Mumbai - Colaba, the Taj Hotel and Gateway of India. The results of reconnaissance mission would be eventually handed over to Saeed.
Two futile attempts before 26 November 2008 - He says two earlier attempts by the Mumbai attackers failed in September and October 2008. The first attempt failed when the boat the terrorists were using capsized. They finally succeeded in their third attempt in November, when 166 people were killed in a three-day siege.
Edited by Aleesha Matharu
More in Catch - An ISI 'mole' in Pak High Commission? Here's all you need to know about the Pak spy racket