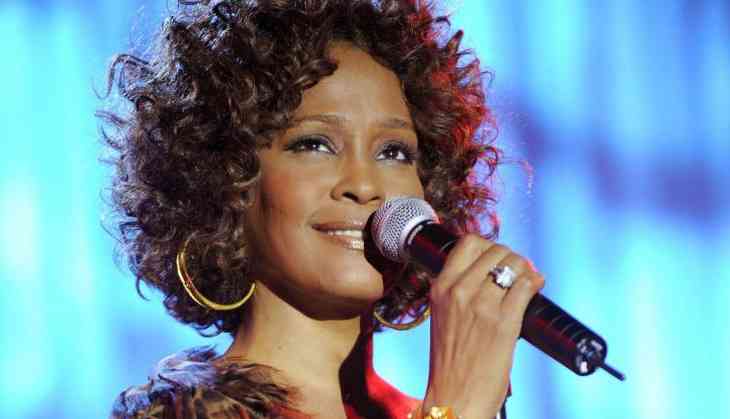 Kanye West used Whitney Houston's drug-covered bathroom picture as the cover for Pusha T's new album DAYTONA. Whitney's cousin was furious after he came to know about the incident.

Damon Elliott spoke to PEOPLE about the West's decision to spend $85,000 on a photo that depicted Houston's bathroom covered in drug paraphernalia.

He didn't know the album's artwork until his daughter called him.

"[She was] frantic. She sent me this picture from the album cover and I immediately got sick to my stomach because it took me right back to six years ago," says Elliot.

He continued, "I was actually in shock because I'm in the music business." He had worked with West, 40, on a Keyshia Cole song.
May 25, 2018

"I've watched the train wreck happening, but I didn't think he'd go this far in invading someone's family privacy," says Elliott.

"To do something for a publicity stunt to sell records, it's absolutely disgusting," he continues. "It hurt my family and my daughter. It's petty. It's tacky."

Elliott says Houston's drug covered bathroom picture was published by the National Enquirer in 2006 and it was hurtful as Houston "never did anything to him."

He also said, he didn't hear from the "Power" rapper before he licensed the photo nor after the news broke.
Also Read: Kanye West paid $85,000 on photo of Whitney Houston's drug-covered bathroom for Pusha T's album
May 25, 2018

"I just want him to tell me why he did it," says Elliott. "What is the creative side of this? What's the point? It shows no creativity."

Elliott wants an apology from West, as well as a promise to switch out the album's artwork with something else.

Elliott has already prepared regarding what he's gonna say to West, "What were you thinking? Did you think this through? And if you did, why did you do this? Because you're hurting people. It knocked the wind out of me last night. When someone passes, you try to mourn and move on and remember the good times."

"Why are you going to pay $85,000 to bring something to the forefront?" he asks.
Also Read: Alicia Silverstone files for divorce from husband Chris Jarecki after 20 years together