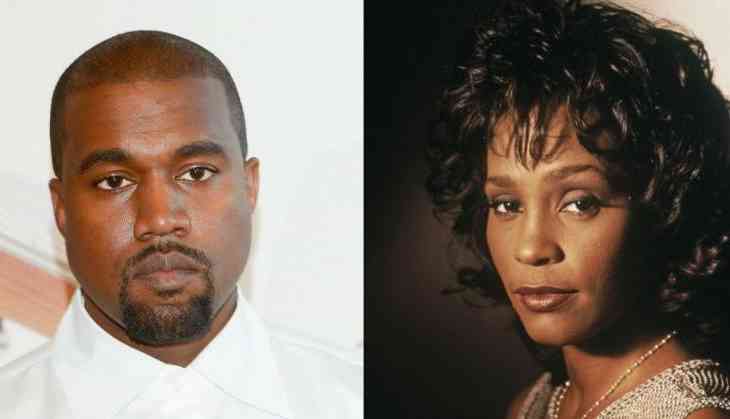 Kanye West paid $85,000 on photo of Whitney Houston's drug-covered bathroom for Pusha T's album

Kanye West, revealed Pushpa T's upcoming album DAYTONA and the cover photo of the album is a photograph of Whitney Houston's drug-covered bathroom that was previously published in the National Enquirer.

Pusha T told in a new interview that Kanye paid $85,000 to license the image.
Also Read: Oprah Winfrey, Meryl Streep, Chadwick Boseman among 140 to sign open letter on gender equality
album 1 PUSHA T DAYTONA dropping 2mrw pic.twitter.com/M1UPvax5fa

— KANYE WEST (@kanyewest) May 24, 2018
"1 a.m., my phone rings, no caller-ID. 'Hey, yeah, I think that we should change the artwork. I like this other artwork.' Now this other artwork is 85 grand," Pusha T explained on The Angie Martinez Show earlier this week when recalling the decision. "I said, 'Hey, I don't want to pay for that. And I wasn't even going to ask you to pay for that. We picked what we picked. It's here, it's ready.' 'No, this what people need to see to go along with this music. I'ma pay for that.'"

The photograph of Whitney Houston's bathroom was taken secretly by a family member in 2006 as the late singer struggled with drug addiction.

Puspa T told Entertainment Weekly on Thursday that the album art "definitely does match the energy of my album."
Daytona is the first project out of Wyoming. I'm really proud of what we put together. We've spent a year and a half digging for samples and writing. I really appreciate the overwhelmingly positive response that we've been receiving. 🙏🙏🙏

— KANYE WEST (@kanyewest) May 24, 2018
He added, "I feel like the cover represents an organized chaos. The energy of the album is a bit chaotic, but it's all in place. Looks at that cover, I'm sure whoever frequents that bathroom or area knew whatever they wanted to find and knew where it was."

It is still unclear if Kanye paid the Enquirer or Houston's sister-in-law Tina Brown, sister of the singer's ex-husband Bobby.

Whitney Houston passed away in 2012 at The Beverly Hilton hotel. She drowned in a bathtub because of heart disease and cocaine use. In August 2012, her autopsy stated she also had marijuana, Xanax, Benadryl and other medication in her system.
gratitude and happiness best describe what my wife means to me. I'm deeply grateful and purely happy 😊

— KANYE WEST (@kanyewest) May 25, 2018
On Thursday, West thanked fans on Twitter for their support on DAYTONA, tweeting, "Daytona is the first project out of Wyoming. I'm really proud of what we put together."

"We've spent a year and a half digging for samples and writing," he continued. "I really appreciate the overwhelmingly positive response that we've been receiving. 🙏🙏🙏."
Also Read: 'Making women feel uncomfortable was never my intent', says Morgan Freeman amid sexual misconduct allegations