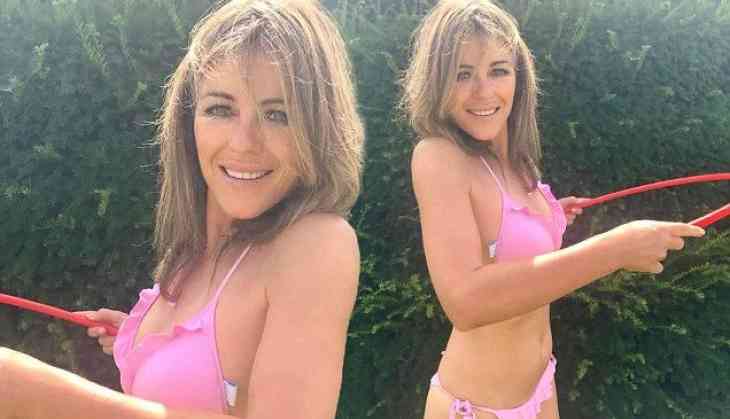 English actress and model Elizabeth Hurley is a hottie that you cannot just ignore.
It was the last week when the model turned actress, 53, really surprised her fans by sharing a video of herself swimming topless in the pool.
And, now once again she has something new for her fans that you just cannot take your eyes off of her.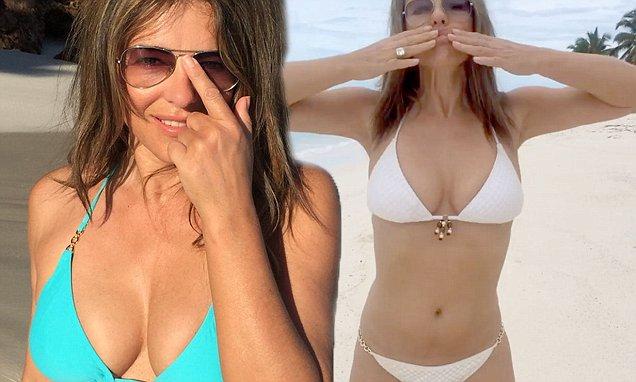 The actress was seen flaunting off her physique in a new photo which she shared in her Instagram on Saturday.
Also Read: Sex Myths: These are the 3 sensual truth and positions you should know about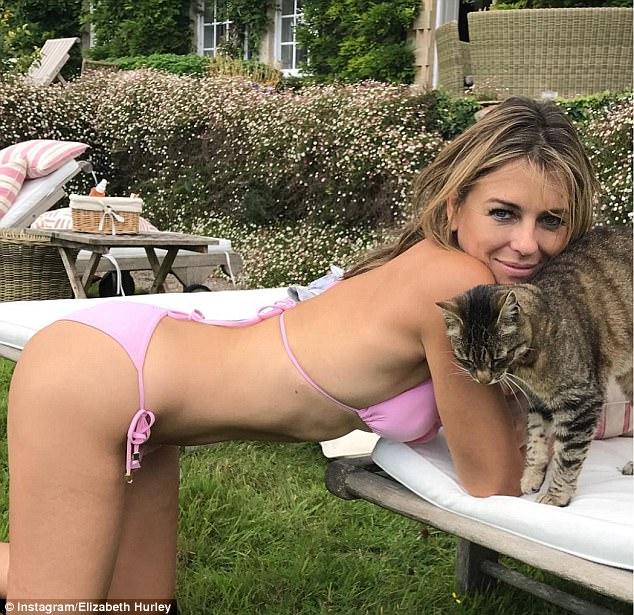 She wore a tiny pink bikini from her swimwear line Elizabeth Hurley Beach which revealed most of her sexy skin while playing a red hula hoop around her middle waist.
This is was what she captioned the picture, "Hula hoop practice,"
Also Read: Sensual! Top 5 erotic things to do for women with their breasts during sex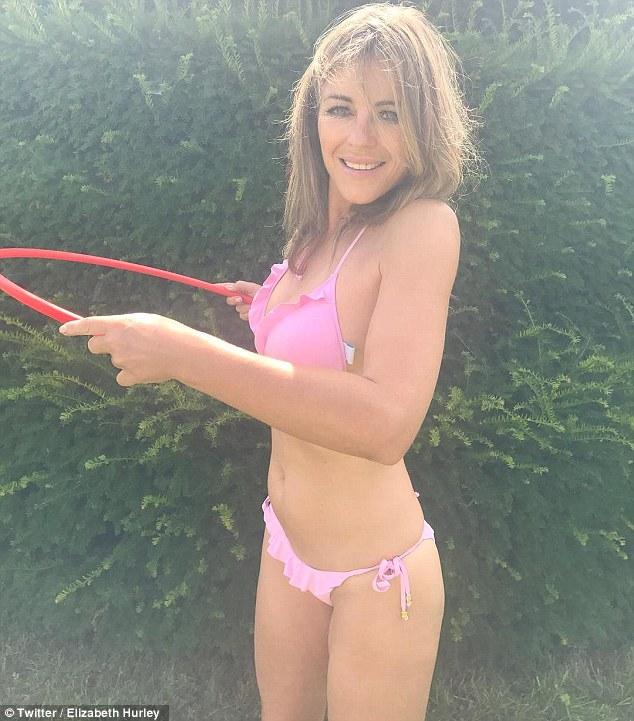 The English actress has been having a lot of fun which apparently tells her Instagram page.
Earlier this week, she went all topless in a pool in Greece.
Also Read: Top 3 reasons prove missionary sex is amazingly hot
"Attempting to swim off the calories," she wrote alongside the video.
In her last sensational video which she posted on Instagram, she was wearing only a tiny white bikini bottom and can be seen doing breaststroke and showing off her sexy belly while playfully leaps out of the water and smiles at the camera.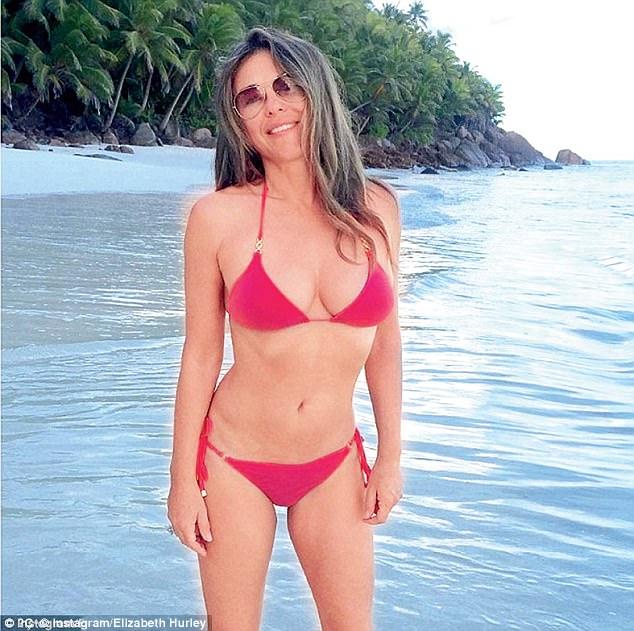 In the latest snap, Elizabeth is looking incredibly hot in a pink bikini showing off her sexy belly left her fans speechless by her beautiful body.
Also Read: Hot indeed! Elizabeth Hurley goes topless while swimming, shares Instagram video