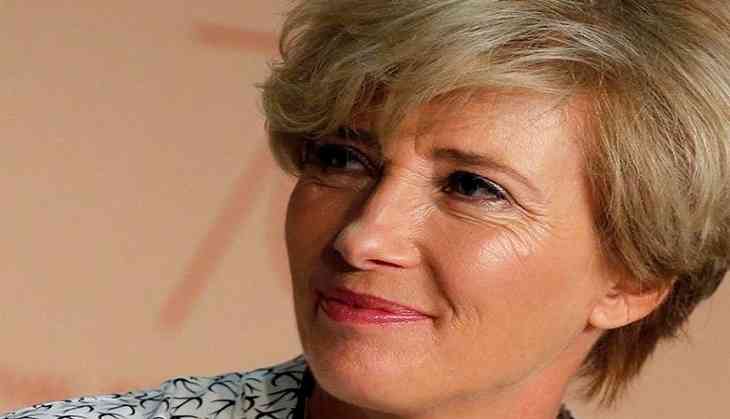 During an interview, Thompson said, "I don't think you can describe him as a sex addict. He's a predator. He's an actual predator, he's dangerous and what he's done and what he's doing is criminal."
Adding, "What I find sort of extraordinary is that this man is at the top of a very particular iceberg. At the top of the ladder of is a system of harassment, and belittling, and bullying, and interference, and what my mother would have referred to in the old days as pestering."
The 'Beauty and the Beast' star insisted Weinstein wasn't the only man to behave in such a way within the movie industry, but admitted his actions seem to be worse and more widespread.
She noted, "Maybe not to that degree. Do they have to all be as bad as him to make it count? Does it only count if you really have done it to loads and loads and loads of women? Or does it count if you do it to one woman once. I think the latter."
The star also called the men to step up to combat the "crisis in masculinity" and make big changes.
Also read http://www.catchnews.com/hollywood-news/leonardo-dicaprio-breaks-silence-on-harvey-weinstein-s-sexual-assault-claims-85147.html
"So what we need to start talking about is the crisis in masculinity, the crisis of extreme masculinity which is this sort of behaviour and the fact that it is not only OK, but it also is represented by the most powerful man in the world at the moment," explained Thompson.
Thompson also admitted that she was persuaded by director Mike Nichols to sign a petition in support of Roman Polanski against his extradition, until she was called on it by women who brought his rape accusations to her attention.
Many Hollywood actresses including Angelina Jolie and Gwyneth Paltrow have come out with the claims that the movie mogul tried to sexually harass them.
Several Hollywood A-listers have hit out at Harvey over the allegations, including Kate Winslet and Meryl Streep.
Other names include Rose McGowan, Ben Affleck, Leonardo DiCaprio, Charlize Theron, Jennifer Lawrence.
Also read http://www.catchnews.com/hollywood-news/oscar-to-hold-emergency-talk-about-the-future-of-rape-accused-harvey-weinstein-in-the-academy-award-85290.html
-ANI