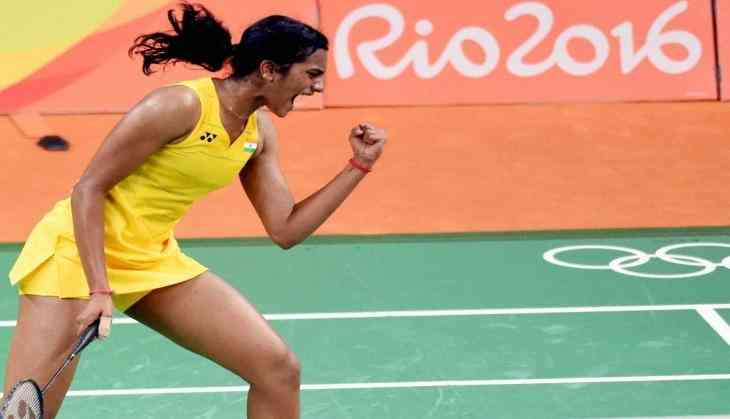 Pusarla Venkata Sindhu, who is also popularly known as PV Sindhu, is the only shuttler from our country who had brought the Olympic silver medal home in Badminton. Sindhu became a household name in our country after her outstanding performance in Rio Olympics 2016 final. Even though the badminton star had lost its final match to World No 1 Carolina Marin 21-19, 12-21, 21-15, yet she won the million hearts with her performance.
After she lost the finale, people were disappointed that she was not able to take home gold but have we ever questioned our-self how much they got paid? how much they struggle to reach where they are today?
So how was her journey form qualifying in Olympics to becoming the heartbeat of Indians? PV Sindhu was trained by none other than Pullela Gopichand, who has no tolerance when it comes to discipline. Someone had rightly said 'there is no pleasure of life, in the pursuit of excellence.' During her training period for winning a medal for our country, Sindhu's coach Gopichand had taken away her cell phone and she was not even allowed to eat ice cream when she was training to become one of the best shuttlers in the world.
When Sindhu had won the Silver medal in Olympics, Gopichand told PTI,"Sindhu did not have her phone during the last three months. The first thing is I would return her phone. The second thing, after coming here for last 12-13 days, I had deprived her of having sweet curd which she likes most. I also stopped her from eating ice-cream. Now she can eat whatever she wants."
Gopichand had told the world that Sindhu's performance was exceptional. She had put a tremendous effort for winning the Olympics medal. She has sacrificed everything without any second thought, there was only one thing in her mind at that time and that was to win Olympic medal for India.
At the age of 21, she started her journey and became a perfect student of Gopichand. PV Sindhu entered the tournament as the world's number 10th and she left the tournament as the first runner-up. In the tournament, she had shown her ability to the world by sending back three players home, whose ranking was way better than her. PV Sindhu first defeated Tzu Ying Tai (World number 8) in the prequarters and then Wang Yihan (World number 2) in last eight. By defeating Nozomi Okuhara (World number 6) she claimed Silver medal in the final.
Sindhu's record against world number Carolina Marin was 3-4 win-loss. That's why when she entered in the finale she was planning to upset two-time world champion and in the first set, she was even successful to defeat her. But in next two games, she got the advantage of her experience over Sindhu and managed to snatch away the gold from her.
The star player has forced the cricket-loving country to fall in love with Badminton. Her journey is truly inspiring.