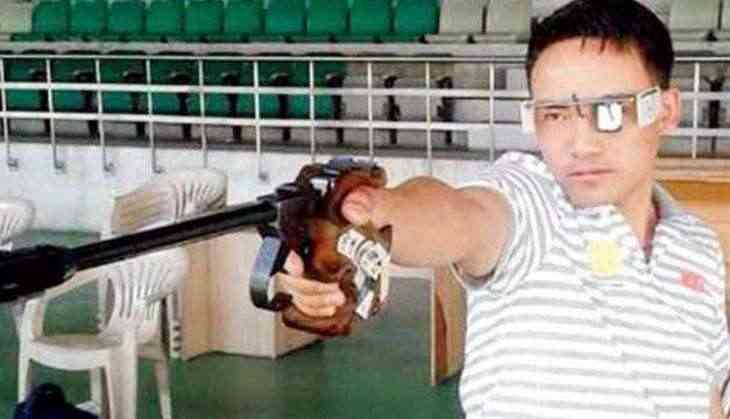 Jitu Rai is an Indian ace shooter who hails from village of Sankhuwa Sabha district of Nepal. Jitu, who competes in the 10 metre air pistol and 50 metre pistol events, is one of the efficient shooters in India.
In current era of shooting, India has the highest expectations from Jitu for winning medals. He got the best four rankings in the 50 meter pistol event held in 2014. The current number eight Jitu in the 50 meter air pistol is eleventh in the 10 meter air pistol. He won the World Cup for the sixth time by defeating the three-time Olympian Champion of Korea Jong Jin. In 2014 ISISF World Cup, Jitu produced sensation by winning three medals. This was the first time that an Indian shooter won so many medals in the World Cup. In 2016, Jitu had qualified for Rio. Since then he is believed to be India's medal hope. Rai, honored with the Arjuna Award, once said, "I come to deal with pressure. You can always improve the game. The Olympics are a big fight, but we can not pressure it."
In his early days, Jitu spent the days by cultivating paddy, potatoes and corn on his family farm in an obscure village near Sittalpati-8 which is located within the Sankhuwa Sabha district of eastern Nepal. In 2011, Jitu represented Uttar Pradesh in National Games. He doesn't work out at the gym but he spends his much of the time in exercising and cycling.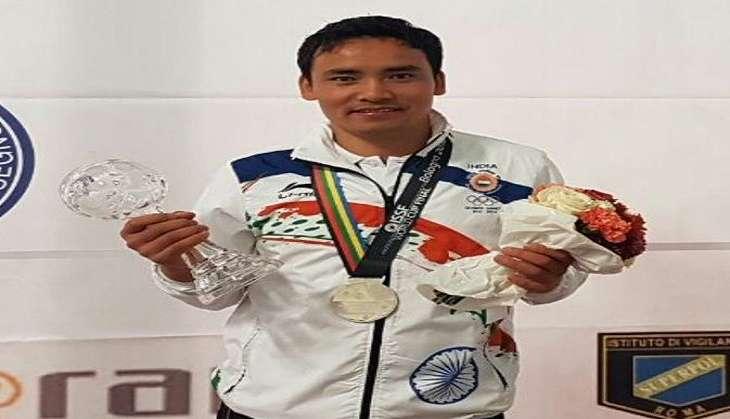 Jitu Rai
After his father's death, Jitu moved to India and joined Gorkha regiment. Later, he was promoted to Naib Subedar in the 11 Gorkha Rifles of Indian Army.
Jitu developed his shooting skills at the Indian Army base in Lucknow and later found out that he could make career out of it.
After witnessing his shooting skills, an impressed army officer sent him to the acclaimed Army Marksman Unit in Mhow. But because of his poor performance, he was sent back at the camp.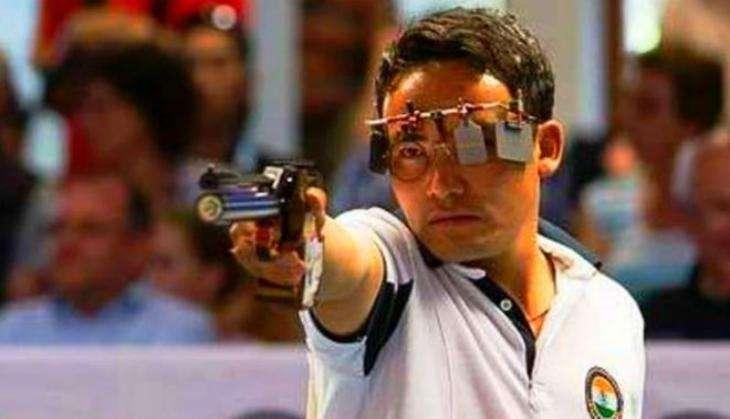 Jitu Rai
Major achievements
- In 2014, Jitu won the silver medal in the 10 metre air pistol event at the ISSF World Cup in Munich.
- Rai won two medals; a silver in the 50 metre pistol event, and a gold in the 10 metre air pistol event in Maribor.
- Rai also became the first person to have won two medals at a single world cup for India.
- In July 2014, following his performance, he was ranked number 1 in the world in 10 in 10 metre air pistol and number 4, in 50 metre pistol.
- At the Commonwealth Games, Jitu scored 562 points and thus created the Games record in the qualification round of the 50 metre pistol event.
- In Asian Games held at Incheon in South Korea, Jitu won the Gold medal in the 50 m pistol category.
- In 2016, He won a silver medal at the ISSF World Cup held in Baku, Azerbaijan in the 10m Air Pistol event.