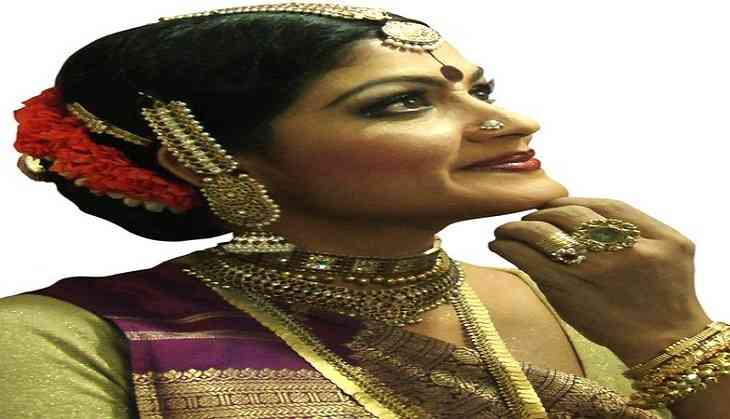 On India's 70th Independence Day, renowned Bharatanatyam dancer (Padmashri) Geeta Chandran will perform at the Embassy of India for the ' Namaste Stockholm' event hosted by India Unlimited as part of India @70 celebrations in Sweden.
On August 18, Geeta Chandran will be the star performer in two performances at the Skeppsbron Stage as part of the 'Kulturfest' ( Stockholm Culture Festival 2017).
On August 20, she will perform at the Taltscenen Stage, Kungstorget as part of the ' Namaste Gothenburg' celebrations.
Following her appearances in Sweden, dancer Geeta Chandran will travel to Serbia for performances to celebrate the 70th Independence Day of India and 70th anniversary of establishment of diplomatic relations.
Hosted by the Embassy of India in Serbia, her performances entitled 'Satyam Shivam Sundaram' are slated at the Opera & Theatre Madlenianum, Zemun, Belgrade (22 August); The Sabac Theatre in Sabac (23 August); and at the Cultaral Centar, Smederevo (24 August).
The dancer's visits are under the auspices of the Indian Council for Cultural Relations, the cultural wing of the Government of India's Ministry of External Affairs.
A polymath artist, Geeta Chandran is celebrated not only for her deep and composite understanding of the art of Bharatanatyam, but also for her Carnatic music (she is a trained and accomplished vocalist), her work in television, video and film, theatre, choreography, dance education, dance activism and dance-issue journalism.
Geeta Chandran is Founder-President of Natya-Vriksha and Artistic Director of the Natya Vriksha Dance Company, known for the high aesthetic quality of its group presentations.
In her effort to "en-dance the universe," she engages in a strategic range of dance-related activities: performing, teaching, conducting, singing, collaborating, organizing, writing and speaking to new youth audiences.
-ANI