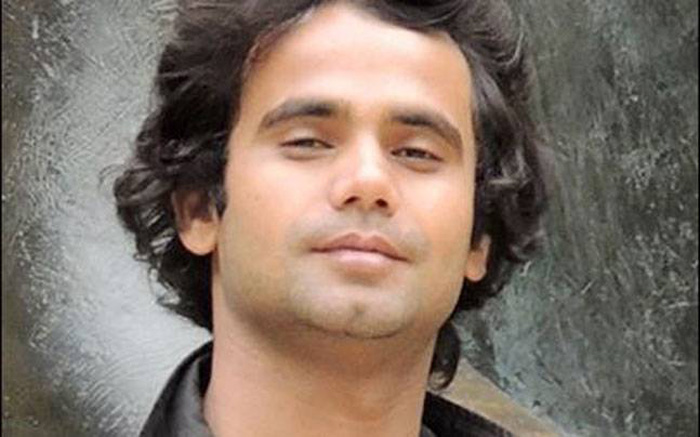 Before explaining the reason behind my resignation, let me put into perspective the sequence of events that started with the protest by students belonging to different groups inside the campus of Jawaharlal Nehru University (JNU).
On 9 February, some student organisations protested on Afzal Guru's death anniversary. It is said some media organisations, including Zee News, were present in JNU to cover the event.
Some news channels found that "anti-India" slogans were being shouted by "JNU students" and aired footages that carried the menacing tone of some "anti-national activities" inside the campus.
Both Delhi Police and Bharatiya Janata Party's member of Parliament Maheish Girri filed separate first-information reports, acting on which the police arrested JNU Students' Union President Kanhaiya Kumar on sedition charges.
While he was being taken to Patiala House Courts in New Delhi for hearing, he was attacked by some lawyers. Journalists present to cover the event were also beaten up. The perpetrators were caught on video in the act.
Then comes a sting operation, aired on Monday by Aaj Tak. The sting exposed how these attacks - twice in a row, where both Kanhaiya and some journalists covering the event were thrashed - were pre-planned and carried out in the name of "anti-nationalism" with the intention to punish Kanhaiya.
The way things developed right from the organisation of the Afzal Guru event to its coverage by news channels, the police cases and the subsequent arrest of Kanhaiya, it appeared as if they were all inter-connected, being carried out in a well thought-out connivance between politicians and the media that swore by opportunistic "nationalism."
The coverage of the whole episode clearly revealed how some news organisations were openly toeing the line of the "nationalists."
When the footage came, and it was discussed in the editorial meeting, a producer was asked to examine the footage. The producer said that the slogans of Pakistan Zindabad was in one place but it was not clear who was shouting those slogans since the video footage was not clear and the voice seemed to be coming from the background.
After that, a few more producers listened to the footage and all of them got confused whether those slogans were ' Pakistan Zindabaad" or something else. Then seniors were called in. They insisted that the slogan shouted is actually "Pakistan Zindabad" and also that this is a big news.
In TV production there is a general practice of putting bubbles where clear audio or video is not available. The same thing was done in this case. on the instructions of the seniors, the production team then incorporated the bubbles saying "Pakistan Zindabad" with the video.
On first day the line of our story was " In country's biggest university, anti-national slogans were used". On the next day, when there was good response to the video it was decided that we will use the line that " when will the action be taken against anti- nationals'?
From the way a student of a prestigious university was framed through media trial as "anti-national," the one who had no love for the country, the one who was a "traitor", made me feel exceedingly uncomfortable. Naturally, the way the news related to "anti-nationals" were being packaged and aired caused discomfort.
How can university students turn "anti-national" in a way that some people start baying for their blood?
It caused differences of opinion editorially with the organisation where I was working.
I could manage to work there for more than a year, only because my colleagues were good to me and our differences were not that sharp.
Though I had an idea as to where this was leading up to, and how the "anti-nationals" issue was going to be covered in news channel, I was particularly worried when Kanhaiya and some journalists were attacked in court premises.
Somebody known to me informed me immediately after the attack that persons behind the attack were lawyers and others associated with right-wing parties - the so-called "patriots" and "nationalists". I immediately shared this information with my friends, especially fellow journalists and friends in JNU, and asked them to do something to ensure Kanhaiya's safety.
While personally I was concerned about Kanhaiya's safety, professionally I was compelled to treat him as a "deshdrohi", pronouncing him and other students of JNU "anti-nationals", like judges sitting in the newsroom.
Meanwhile, we come to know about Kanhaiya's family situation from the story that appeared in The Indian Express on 15 February: Meet the Family of the Student Who Is A 'Danger to Mother India'. The article revealed the poverty in the student's family.
During the same time, we learnt through media reports that Umar Khalid's sister was getting threats of sexual assault and "nationalists", who claim to be fighting for the nation, used the filthiest of words against her. Who will be responsible if these "nationalists" harm them?
I started to question myself if what I was doing was journalism or just a proving myself as a "patriot" by framing "anti-nationals"? whether I was doing journalism or helping right-wingers propagate hatred in the name of "nationalism"?
I started to question myself if what I was doing was journalism or just a proving myself a 'patriot'
The idea of nationalism came to be understood as an ideology in the 20th century during colonialism. By the beginning of the 21st century, its relevance has only waned. To some extent, regional confederations such as the European Union and the SAARC are the anti-thesis of the idea of nationalism.
Still, we were spreading "jingoism" in the name of "patriotism" and championing ourselves as true nationalists and braning the "other" as "anti-nationals".
I decided I was not going to do "journalism" of this kind. I was constantly questioning myself.
If not being pro-people, journalists can at least follow the fundamentals of neutrality that are equally essential for journalism.
Even if we remain neutral and objective, we can cause less harm to people that come under our scrutiny and spotlight. But supari killing of a person through our coverage, just because he does not fit well into our definition of "jingoistic nationalism" is not justified.
Supari killing of a person through new coverage is not justified
While reporting, we need to cross-check our facts and ensure they are neutral, or at least neutral on the side of the weak and the poor. This is the basic of reporting. But for some reasons, our news channels have been doing just the opposite, as if they can bring somebody on the harm's way for the sake of TRPs.
Competition and 24x7 pressure are making news channels cover a particular event, irrespective of its harmful consequences, in a manner that viewers' eyeballs are grabbed, their raw ideology satisfied, or else determined.
The effect of the news being aired on the issue surrounding JNU and Kanhaiya caused ripples across the country, with "nationalists" baying for the blood of "anti-nationals." There were reports of clashes caused by high-octane jingoism. The pattern suggests of some kind of civil war where people from the same nation are pitched against each other, or are forced to think evil of each other.
In these clashes, I saw a tendency of a mild civil war
The trend has only grown in recent times. News coverage on issues such as the one surrounding JNU hammered a wedge between people sharing the same nation space, loving their country equally well, but expressing different opinions. Opinions framed on the basis of ideology and what they observe people discussing on news channels that influence them from what they prefer over others.
In these clashes, I saw a tendency of a mild civil war. As news producers, on the one had, we were hell bent on portraying students from a prestigious university as "traitors", causing enormous mental and physical torture to their parents and well wishers. On the other, we called ourselves the biggest conscience-keeper of "nationalism".
Our news package was loud and incoherent. Was it not happening because of our approach to journalism that we termed as "rashtravadi patrakarita" (nationalistic journalism) in the organisation where I worked?"
The Aaj Tak sting reveals that "nationalism" is a garb through which we are instigating violence of all kind, both physical and mental. The ideological tool that is being used by some people to stay in power is actually turning out to be a tool that criminal elements use to settle their score over difference of opinion.
Our newsroom journalism appears to be failing us in a subtle, yet vicious manner. The "nationalism" that leads to enmity among people and portrays one as more patriotic than the other is actually a sham.
Such "nationalism" causes more harm than it does any good to our country. It was high time to bade goodbye to such a newsroom.
Such 'nationalism' causes more harm than it does any good to our country
(The views expressed here are personal and do not necessarily reflect those of the organisation.)
Edited by Joyjeet Das
More in Catch:
Peace project triggers conflict: Kolkata museum cancels Pak artist's show
Meet Robin Chaurasiya who's turning sex workers' kids into "revolutionaries"
In Rajnath Singh, Congress finds a punching bag for budget session
Reading Umberto Eco was hard work. That's exactly how he liked it