Peace project triggers conflict: Kolkata museum cancels Pak artist's show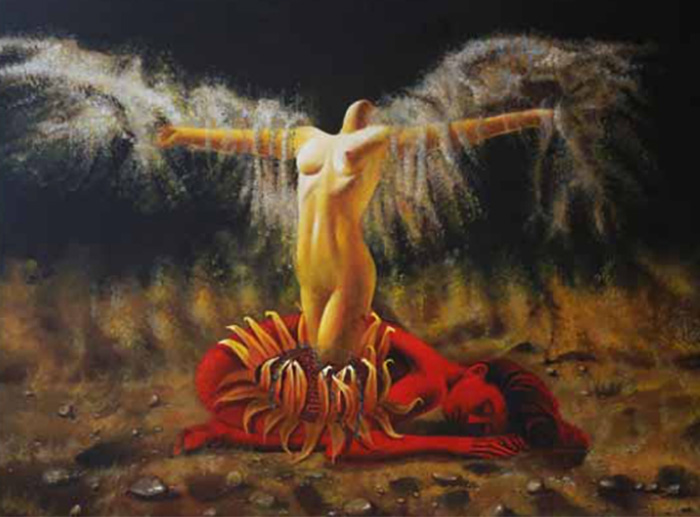 Pakistani artist Shahid Rassam likes to "capture unheard melodies on canvas". For his third exhibition in India - to promote peace and friendship between the two neighbours - he decided to seek inspiration from the timeless verses of Mirza Ghalib and Bollywood lyricist Gulzar.
To add even more meaning to the project, he decided to unveil his collection in Kolkata on February 20 to coincide with the day Ghalib visited that city 188 years ago.
And yet two days ago, barely three hours before the inauguration of the exhibition at Victoria Memorial Hall Museum, Rassam received an email from curator Jayanto Sengupta saying the event had been called off.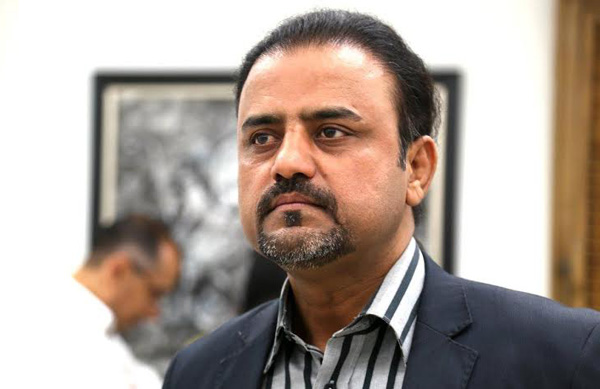 Two days later, a bewildered Rassam is cooling his heels in New Delhi, trying to decipher why his exhibition was cancelled at the eleventh hour. He calls the development disappointing, disrespectful and sad. "I saw the email by sheer chance and learnt that the exhibition had been cancelled," Rassam told Catch.
Also read: Pakistan number calls Jaipur youth, offers Rs 1 crore to join IS
Gulzar handpicked Ghalib's verses for Rassam to paint. Gulzar's poetry was selected by Shakeel Adil Zada, a Pakistani poet-playwright.
What went wrong?
Gulzar and West Bengal Governor Keshari Nath Tripathi were to inaugurate the exhibition, jointly organised by the Hungarian Embassy and Victoria Memorial Hall, Kolkata.
At the last minute, it seems, Gulzar could not come to Kolkata to inaugurate the event, so Tripathi too called off his involvement. And the museum's authorities, in an unprecedented move, decided to cancel the exhibition entirely.
"I have no idea why Gulzar sahab could not come. But since he did not, the Governor too decided not to. What I fail to understand is why was the exhibition cancelled? Visitors could have seen my paintings," said Rassam.
Rassam, who had plans to take the exhibition to New Delhi, Mumbai, Karachi and then to cities in Canada, UK and the US, has been left wondering when the museum will return his paintings.
Also read: Let's face it Mr Modi, Pakistan will never abandon terrorism
An India-Pakistan peace project
"I constructed this theme of Mirza Ghalib and Gulzar to promote peace and friendship between India and Pakistan," says Rassam. "The paintings are surrealistic, a visual imagery of Ghalib and Gulzar's poetry in today's perspective. I look at the socio-political chaos, the killings in the name of religion and at the whole magic of life."
"My paintings are like a novel, they have many characters, a child who is talking to God, raising questions, another character is a bull who is in society destroying everything in the name of religion, and a woman who is my shadow, the ultimate sufferer."
His paintings reflect the chaos in the world.
"I am not a solution provider. I am an artist. I raise questions, after that it is up to people, how they see it. I cannot say who should be blamed or not. I believe in humanity, my nationality is the universe."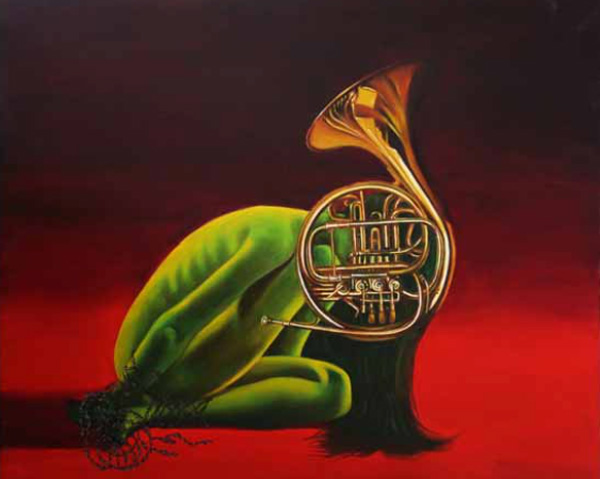 The Ghalib-Gulzar Project
Rassam has tried to depict the soul of Ghalib and Gulzar's poetry through this. He found similar imagery in their verses. "I am honoured to have Gulzar sahab in his first-ever collaboration with a painter," said Rassam. "Being an artist and a poetry lover, I found that Ghalib is the only poet who has vivid surrealist imagery in his poetry. I shared the idea with Gulzar sahab, he liked it a lot, and he started selecting Ghalib`s poetry and wrote me beautiful letters."
Also read: Neerja is not releasing in Pakistan. And Sonam Kapoor couldn't be more disappointed
The series is a painstaking effort, with over 100 works of art. One of Ghalib's verses on Rassam's canvas is - "On the one hand I have given my life to love, and on the other my love of life is inevitable; It is like worshipping the lightening, and feeling sorry for my loss."
Who is Rassam?
Born in Hyderabad in Pakistan's Sindh province, he was taught to paint by his mother. Urdu poet Jaun Elia gave him the title of 'Rassam', the Arabic word for artist.
He's certainly made a reputation as a meaningful one.
Rassam auctioned his mixed media mural Worshippers for Rs 1 million, which he then donated for victims of the 2005 flood in Pakistan. In 2011, he held a solo exhibition at the Drawing Room Art Gallery of Lahore dedicated to assassinated Punjab Governor Salman Taseer and minority affairs minister Shahbaz Bhatti. The same year, he painted to live music performed by the Counter Point Orchestra in Washington. The proceeds from the subsequent auction, too, went to flood victims.
Today, his dilemma has him at a loss for words, till one of Ghalib's own shair's come to his rescue:
"Qaid-e-Hayat O Bund-e-Gham Asal May Donon Aik Hain/
Maut Say Pehle Aadmi Gham Say Nijaat Paaye Kyon"
(Fetters of grief and bondage of life are but the same / Why should a man be free of grief before his death)
Also read: Pakistan might want to offer Anupam Kher a visa now. But it wasn't telling the complete truth till yesterday