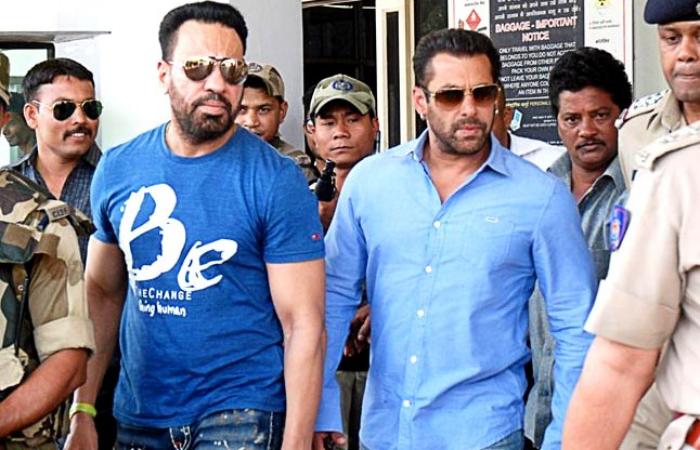 The Bombay High Court has acquitted Bollywood actor Salman Khan in the 2002 hit-and-run case today.
The actor had been accused of running over five people on a pavement in Bandra, Mumbai, while he was driving in an inebriated state. One person was killed and four were injured.
The court has said that the prosecution failed to prove their case and this has led to the actor's acquittal.
The various twists and turn the case went through:
28 September, 2002
After the incident, Salman's blood sample was taken and he was arrested by the Bandra Police. He was granted bail the same day.
October 2002
On 1 October, Salman was booked under the Motor Vehicles Act, 1988, and Bombay Prohibition act, 1949 of the IPC. On 7 October, he surrendered before the Bandra Police and was granted bail on 24 October. In the interim, he was also charged under section 304 II (culpable homicide not amounting to murder) of the Indian Penal Code.
June, 2003
Bombay HC in June, had ruled in Khan's favour and removed the 304 II section from the chargesheet, stating that it wasn't applicable in the case.
2006
Charges were framed against the actor by the Bandra Metropolitan Magistrate's Court under section 304 I and other sections of the IPC
May, 2007
In May, chemical reports claimed that Salman Khan was drunk at the time of the incident. Later in October, constable Ravindra Patil, who had filed the first FIR in the case, succumbed to Tuberculosis.
2013
The Mumbai sessions court yet again holds up the charge of culpable homicide not amounting to murder. Later in the year the court ordered a fresh trial. And the case started right from the beginning.
2015
After examining 27 witness, Public prosecutor Pradeep Gherat closed his case in March which was then countered by defense counsel Shrikant Shivade in his closing arguments. Based on all the hearings Judge DW Deshpande convicted Salman Khan on all the charges and sentenced him to 5 years in jail. After which, Salman's lawyer appealed in the Bombay HC, which suspended his 5 year sentence and granted him bail.
10 December, 2015
In a major relief for the superstar, the Bombay HC today acquitted him of all the charges.