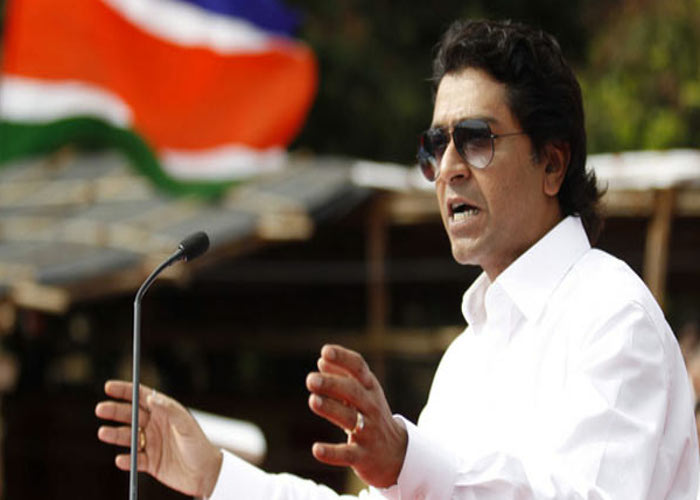 Maharashta Navnirman Sena (MNS) led by Raj Thackeray has warned theatres against screening of Gujrati and other regional language movies during prime time.
The MNS has stated that the theatres should only run Marathi films during prime time.
Earlier the MNS workers had protested against the screening of the movie-Gujjubhai the Great, at Sona Gold Cinema in Borivali, which has a large Gujarati-speaking population.
It is believed that the MNS which had failed to make an impact in last year's assembly elections has refocused its attention on the Marathi pride campaign.
"The protest at Sona theatre is just a start. We will continue to protest against screening of Gujarati films and regional language movies other than Marathi during prime time," said Siddidha More, secretary of MNS' women wing.
"The agitation will not be limited to the suburbs or the city. It will cover the entire state. If theatres and multiplexes defy our diktat, we will start a new protest in MNS style."
Theatre owners have questioned the logic of the diktat. "If Marathi movies can be showed in prime time, why can't other regional language films be screened in similar slots?" asked Manoj Desai, executive director of G7 Multiplex and Maratha Mandir said.
MNS vice-president Abhijit Phanse and Ameya Khopkar, president of MNS Cine Workers Wing, claimed that Marathi films were not being given popular show timings. "But Gujarati films are being screened in prime time. Perhaps it is the effect of the Modi-Shah rule," Phanse said, adding that the MNS would not tolerate undermining of the Marathi pride.