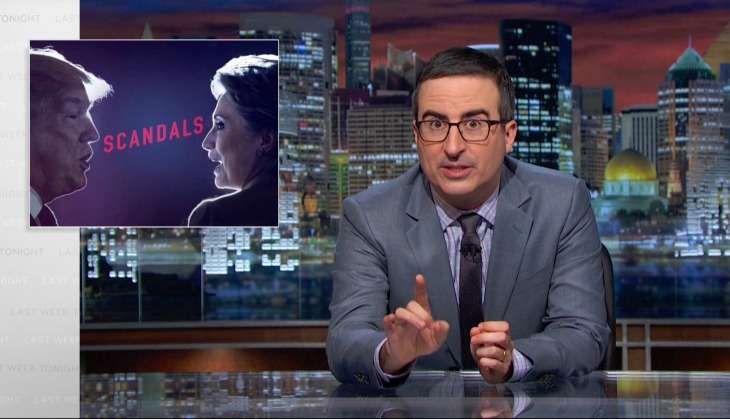 If there is one thing the 2016 presidential race of the United States of America has undoubtedly done, it has given birth to an entire library of jokes. Most of these are courtesy Donald J Trump, who has been newly monikered 'America's wealthiest hemorrhoid'.
Returning to TV just in time for the Presidential candidates' debate, John Oliver held back nothing as he laid bare all the skeletons in Clinton and Trump's closets.
Talking about the need to discuss BOTH candidates with the same zealousness, Oliver said:
"I do know that even talking about her (Hillary's) scandals will irritate some of you, given that her opponent is an unambiguously racist scarecrow stuffed with scrunched-up copies of Jugs Magazine, and that's fair. But not being as bad as Donald Trump is a low bar to clear and if you focus on nothing but him, you fail to vet a woman who might be president."
Talking about Hillary's illogical disregard for following email protocols, to the money accepted by the Clinton Foundation from places not exactly kosher, Oliver declared that at best her scandals are "irritating".
But to say that she is as bad as Trump would still be incorrect. We could tell you what he said, of course. But it sounds so much better coming directly from Oliver.
Watch: