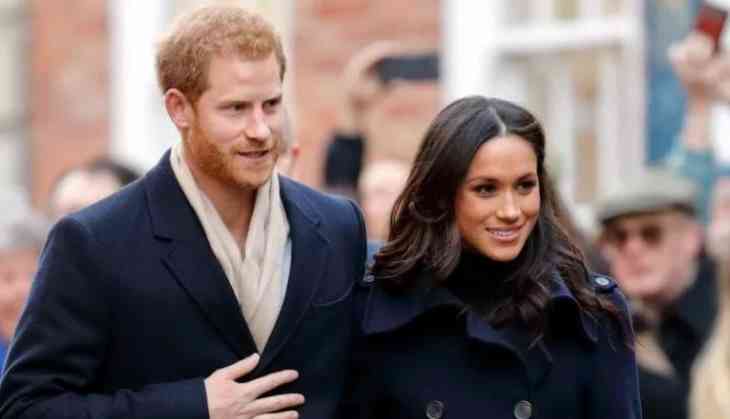 After the Royal wedding, Meghan Markle and Prince Harry are giving some signs which indicate that the couple is planning to start a family together.
The Duchess and Duke of Sussex got married in this May, and the nation is now hoping for some huge news.
The couple, who have adorable nicknames for each other, revealed their plans to have children during their engagement interview with the BBC in November last year, saying they hoped to have kids in the "near future".
But as they keep everyone wondering as to when they'll make their baby announcement, a royal expert has warned of the tell-tale sign that could giveaway the Duchess' pregnancy.
Also Read: These signs may help you know your Best Friends Forever
There were reports of Harry setting up a pair of nurseries at their new home was a fire to the fury.
Remember, there are already rumours doing rounds that Meghan is expecting twins. On various occasions, both Harry and Meghan have expressed their wish to start a family soon.
In fact, the Duchess reportedly underwent a few medical checkups before the royal wedding that led to rumours that the couple might be planning to have children this year itself.
And now, eagle-eyed royal watchers have found out another etiquette hint—the Duchess' glossy hair.
Also Read: This is the one question that every sex worker gets more than any other and it is not 'how much?'
Meghan is of mixed race (Afro-American mother and Caucasian father) and has natural tight curled locked. In an interview with Marie Claire in 2011, the Suits actress revealed that she had to undergo Brazilian blow dries to smoothen and straighten her hair.
"My mum is black and my dad is Dutch and Irish, so the texture of my hair is densely curly. I've been getting Brazilian blowouts for a couple of years," she was quoted.
Read More On Catch: Prince Harry has a special nickname for Kate Middleton and it is really cute