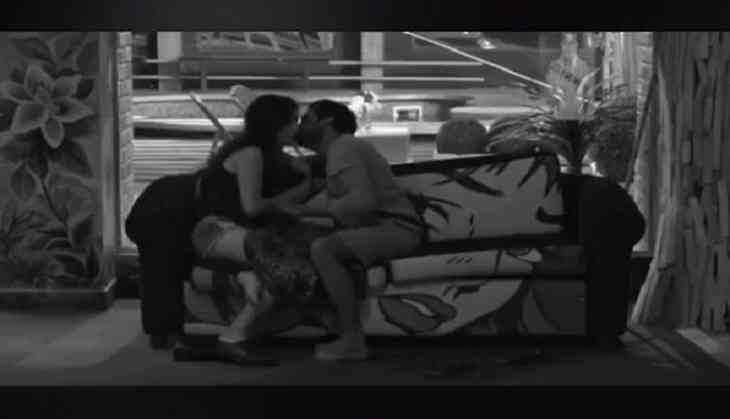 Every season of the reality show, Bigg Boss has a couple that uses its love angle to stay in the game. In the eleventh season of Bigg Boss everything seems to be different in every aspect. There's everything in the show and that too extreme. Earlier everyone was talking about the drama and the fights that have been happening since the day the show began but from past few days there's something else that is catching everyone's attention and yes we are talking about the intimate scenes between Puneesh Sharma and Bandgi Kalra.
Their romance is going on in high notch inside the house such that they were seen a lot of times kissing each other and cuddling with each other under the same blanket. This has made everyone uncomfortable to watch the family show. And that is the reason why the host of the show, Salman Khan, asked them to be careful about the same because their parents too were watching the show. However, it seems as if Puneesh do not want to take the piece of advise seriously.
ALSO READ: Bigg Boss 11: Do you know Bandgi Kalra and Puneesh Sharma's romance has a connection with Bipasha Basu and Karan Singh Grover's condom ad
In a video clip that is going viral on the internet, both Puneesh and Bandgi are seen indulging in a dirty talk while the rest of the housemates are sleeping and the lights are off. They can be seen sitting on the sofa when Puneesh asked Bandgi to unbutton her shorts and tells her that than he will take off his T-shirt.
As soon as Bandgi becomes conscious, Puneesh asked her to stop wasting his time and do it fast. That is when she gets angry with him and called him selfish. Later, Bandgi tell Puneesh that after spending so much time talking on the sofa, everything has become a waste of time for him.
ALSO READ: Bigg Boss 11: Here is how Twitterati reacted on Vikas Gupta and Shilpa Shinde's patch up in the house
Check out the video here:
ALSO READ: Bigg Boss 11: Bandgi Kalra once refused to do a condom ad because she didn't want to upset her parents; know more
For more news related to Bigg Boss 11, stay tuned!