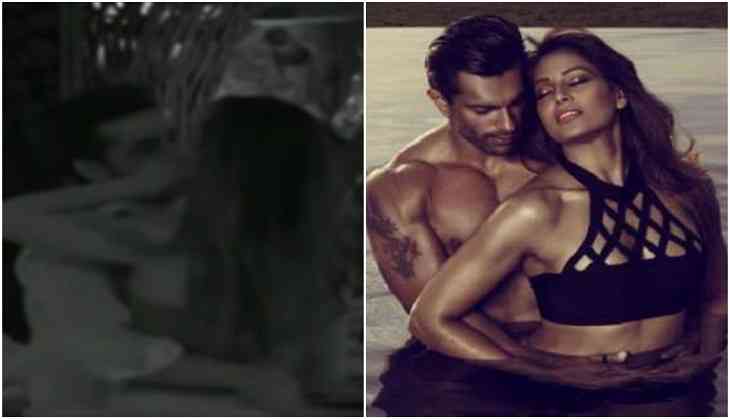 In every season of the popular reality show Bigg Boss, there is one or the other couple that manages to grab eyeballs because of their love angle and in this season we have Puneesh Sharma and Bandgi Kalra who have found true love in each other on the 11th season of the reality show.
They have been spending a lot of time with each other in the house and have now also started getting close to each other. Not only this they have become the talk of the house after they were seen getting cozy with each other under the blankets at night. It was also being said in the show that they were making out with each other under the sheets.
ALSO READ: Bigg Boss 11: Know who will be the winner of this season
During their conversation, they are seen discussing with each other the fact that Bigg Boss will not telecast their passionate scenes on the screen since it is a family show but what happening is quite the opposite. At the end of almost all the episode, the makers have been showing their intimate scenes on screens. But there is something else that needs to be noticed apart from their romance and yes we are talking about an advertisement that pops up as soon as they both are shown on the screen.
ALSO READ: Bigg Boss 11: The favourite contestant of Salman Khan revealed!
It was not only us but a lot of people noted the same fact. The advertisemt was of a condom band that was endorsed by Bollywood couple Bipasha Basu and Karan Singh Grover.
Pungi romance k time yeh ad pka ata hai 😋 pic.twitter.com/WDgDN0gTLO

— The Khabri (@BiggBossNewz) November 8, 2017
Initially it was thought that it is simply a co-incidence but when it was being shown everyday and everytime they were romancing on the screen, it became clear that the makers have tied up with the condom brand, the posters of which have also been put up inside the house. If you will watch the show carefully, you will also find this happening.
ALSO READ: Bigg Boss 11: The new captain of the house revealed
We are glad the makers of the show are taking the matter of 'safe sex' so seriously and we also appreciate the idea of placing the ad at the correct place at the correct time.
ALSO READ: Bigg Boss 11: Have you seen this 'unseen' romantic conversation between Puneesh and Bandagi?
For more details related to Bigg Boss season 11, stay tuned!