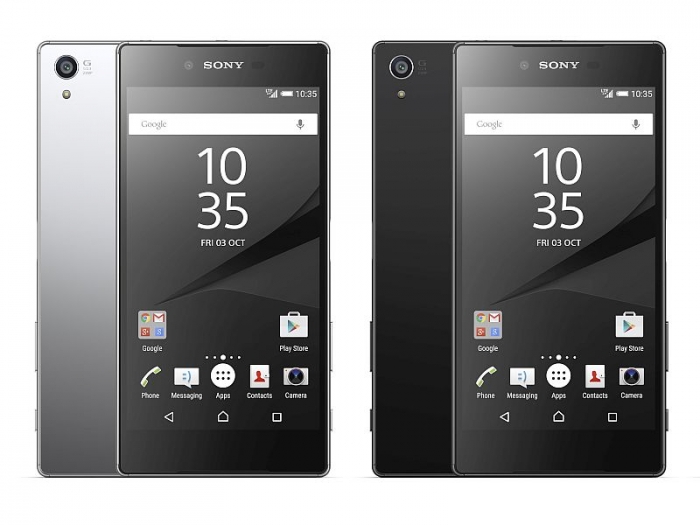 Sony India has unveiled its flagship Xperia Z5 and its super-flagship Xperia Z5 Premium - claimed to be the world's first 4K smartphone. Xperia Z5 and Z5 Premium are the latest additions to the Xperia family, which gives a different photographic experience with a 23MP camera and 0.03 autofocus. The super-flagship Z5 premium sports 4K UHD smartphone display and 4K Ultra HD upscaling technology.
Xperia Z5
Camera
Xperia Z5 features Sony's brand new large 1/2.3 Exmor RS for mobile 23MP sensor and F2.0 G lens. The camera is equipped with the fastest autofocus to capture split-second moments.
A combination of the large 23MP Exmor RS for mobile sensor and highly-developed processing software allows one to get close to subjects; whether it is a landmark, architectural marvel or other objects of interest, with 5x clear image zoom for minimum loss of quality.
Design
Xperia Z5 comes with a metal frame and frosted glass back. With a 5.2" display, the smartphone comes in graphite black, gold and green.
It boasts of a fingerprint sensor power button.
Dual SIM
Both Xperia Z5 and Xperia Z5 Premium variants in India support two SIMs.
Processor
Xperia Z5 is powered by the Qualcomm Snapdragon 810 processor, featuring octa-core CPUs, 64 bit capabilities and 4G LTE speed.
Xperia Z5 Premium
Display
Xperia Z5 Premium is a 4K smartphone with a sharp, vivid 5.5" 4K TRILUMINOS display for mobile and IPS. It offers four times the resolution of full HD.
Processor
It is powered by the Snapdragon 810 processor and has a high capacity 3430 mAh battery that lasts for up to two days. Like the Xperia Z5, Quick Charger (UCH10) will come bundled within the box of Xperia Z5 Premium as well.
Xperia Z5 Premium comes with 32GB internal memory, expandable up to 200GB via external microSD card.
Xperia Z5 is available for Rs 52,990 Gold, Green and Black variants 23 October onwards, while Xperia Z5 premium is available for Rs 62,990, 7 November onwards.