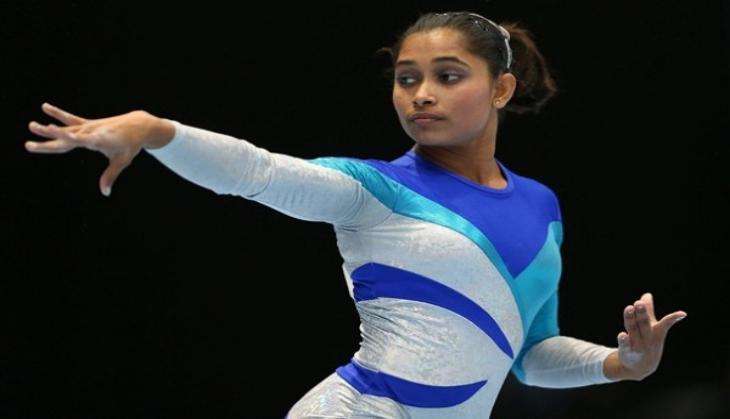 As the nation eagerly waits for Dipa Karmakar's performance in the Rio Olympics women's vault final, her parents hope that the 23-year-old gymnast gets a birthday present in the form of a medal at the prestigious quadrennial event.
Dipa's father Dulal Karmakar, a weightlifting coach with the Sports Authority of India (SAI), said that he was overwhelmed with happiness after getting the news about Dipa qualifying for the finals.
"I have no words to express my feelings. It was always her aim to participate in the Olympics and now she has qualified as well. Now we all are hoping that she comes back with a medal from there," Dulal Karmakar said.
"Yes it is a big success and we are very happy. On her birthday, we are not doing anything just praying to god that as a present on her birthday she can bring a medal for all Indians," said Dipa Karmakar's mother Gouri Karmakar.
Tripura's golden girl Dipa surprised one and all by becoming first Indian gymnast to enter the Olympic final.
Meanwhile, prayers are taking place in her native state, hoping that the Tripura gymnast brings laurels for the nation.
Bijoy Chakraborty, a preist who performed a yagna for Dipa's victory said, "I had earlier performed such puja for Sourabh Ganguly when he was the captain.
This yagna so that Dipa can be successful on 14 August in her final performance at the Olympic to be held at 11.47.
This puja is for pleasing Mangal Devi so that she achieves success. I am performing the puja." The event will take place today evening at the Rio Olympic Arena. Simone Biles (USA), Hong Un-Jong (North Korea), Giulia Steingruber (Switzerland), Maria Paseka (Russia), Oksana Chusovitina (Uzbekistan), Shallon Olsen (Canada), Wang Yan (China) are the other gymnasts participating at the event.
Dipa is the world's fifth gymnast to have attempted Produnova, a dangerous trick on the vault. The first woman from the country to feature in the lineup of gymnasts at the Olympics, Dipa succeeded in performing the difficult 'Produnova' routine to secure 14.850 points after two attempts, but had to undergo a nervous wait for hours to find out that she had made it to the final with an eight-place finish.
India has sent a large contingent of athletes to Rio Olympics. Of the 119 sportspersons representing the country at the ongoing mega event in Brazil, eight athletes are from the northeast India.