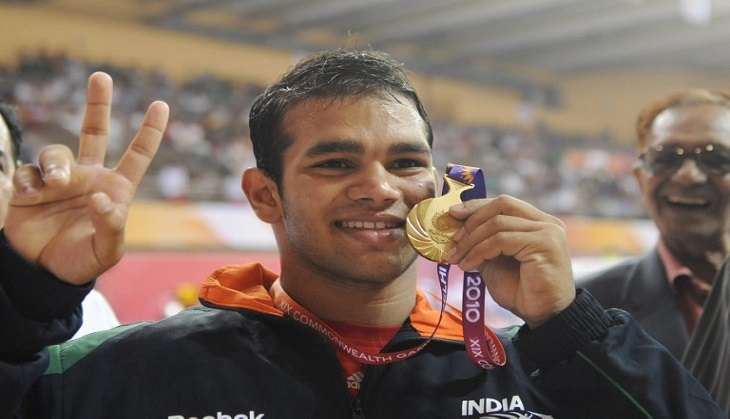 An anxious wait for wrestler Narsingh Yadav has come to an end. Yadav has been banned for four years by Court of Arbitration (CAS). CAS overturned the National Anti-Doping Agency's (NADA) decision to clear the wrestler of doping charges. This came following an appeal by World Anti-Doping Agency (WADA). Yadav's Rio dreams have ended before they've even begun.
The ad-hoc division of CAS, which met in Rio de Janeiro on Thursday to hear the WADA's appeal against the clearance to Narsingh by the National Anti Doping Agency (NADA), slapped a four-year ban on the Indian wrestler.
"WADA filed an urgent application before the CAS ad hoc Division to challenge the decision of NADA India to exonerate Narsingh Yadav following two positive anti-doping tests with methandienone on June 25 and July 5. The athlete asserted that he was the victim of sabotage (food/drink tampering) by another person. WADA requested that a four-year period of ineligibility be imposed on the athlete," the CAS said in a statement.
"The CAS panel did not accept the argument of the athlete that he was the victim of sabotage and noted that there was no evidence that he bore no fault, nor that the anti-doping rule violation was not intentional. Therefore the standard four-year period of ineligibility was imposed by the panel."
On Tuesday, Yadav's campaign had hit a roadblock when the World Anti-Doping Agency (WADA) decided to appeal. Yadav had claimed a sabotage theory after failing two successive doping tests. He claimed, in a police complaint, that another wrestler was trying to destroy his chances of participating in the Rio Olympics. NADA subsequently exonerated Yadav of all charges.
"This was an open and shut case, Narsingh was always cleared, a delay from NADA's end saw WADA appeal late. Hence it got very close to the bout, but we were confident Narsingh would be cleared" one of the WFI officials told Sportskeeda. Well, it seems as if WFI official was wrong.
Yadav was the preferred wrestler over Sushil Kumar by the Wrestling Federation of India to take part in the Rio Olympics. Henceforth proceeded a major legal battle between the two ace wrestlers.
As it stands, Yadav will not be taking part in any wrestling event with immediate effect. This is a major blow to the Indian camp and a medal hope has been defeated by doping.