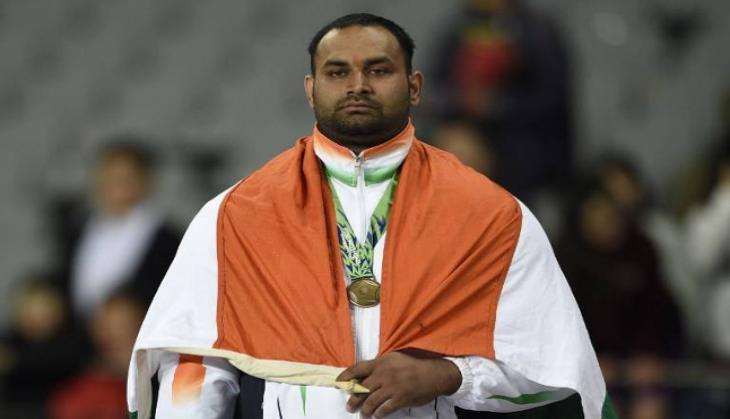 Shot-putter Inderjeet Singh's confirmatory B sample also returned positive for banned substances, virtually ending his hopes to compete in the Rio Olympics.
The 28-year-old Inderjeet's 'A' sample had returned positive for banned steroids androsterone and etiocholanolone on June 25 and now his B sample has also tested positive for the same substances, sources told PTI.
Inderjeet has been provisionally suspended and served a second notice by the National Anti-Doping Agency. He will have to appear before the National Anti-Doping Agency's (NADA) Disciplinary Panel for a hearing and he will be given a chance to present his case before the panel.
His out-of-competition test was done on June 22.
After Inderjeet's A sample tested positive, NADA had asked the Punjab-born athlete, who had won a bronze in the 2014 Asian Games, if he wants to test his 'B' sample and if so, to do this within seven days.
Sources said that Inderjeet had requested for the B-sample test on Thursday and the result came on Tuesday.
The reigning Asian champions now face the prospect of being banned for four years under the new WADA Code. He is also virtually ruled out of the Rio Olympics, which begins on August 5, though athletics events start on August 12.
Inderjeet had claimed it was a conspiracy against him and his sample has been tampered with.
"This is a conspiracy and there is something wrong in it. My sample has been tampered with. This will be checked by the doctors, though. Why would a player take something which is not good for his health," Inderjeet had said.
Inderjeet is one of those athletes who does not train at the national camps. He normally trains on his own with his personal coach.
Inderjeet had said that there was a campaign to shut his mouth.
"I have given dope test several times last year and this year too I am giving it everywhere. Even after that a campaign is done to shut my mouth," he said.
He is one of the first track and field athletes who qualified for the Rio Olympics as he made the cut last year itself. He had a training stint earlier this year in the United States under funding of the Sports Ministry's Target Olympic Podium (TOP) Scheme.