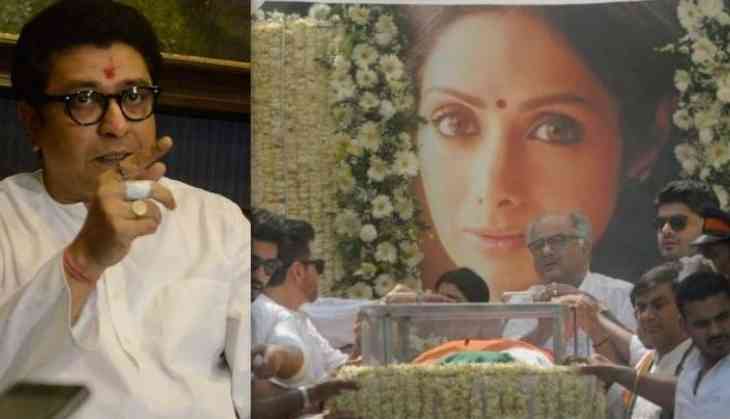 Pic: Raj Thackeray, Sridevi Funeral Pic
Noted Mumbai politician and founder and chief of the Indian political party Maharashtra Navnirman Sena (MNS) Raj Thackeray questioned Indian government's decision to accord state funeral to late legendary actress Sridevi after her death last month. Raj Thackeray was addressing a rally in central Mumbai on Sunday.
"Sridevi was a great actor, but what did she do for India that her body was wrapped in the tricolour? " he asked.
He alleged that the media may have covered Sridevi's funeral extensively at government's behest to divert people's attention from the Punjab National Bank scam.
"When a person like Sridevi dies, you wrap her in tricolor and you say you did that because she was a Padma Shri. It was said that Sridevi died by drowning in the bath tub as she consumed too much liquor." Raj Thackeray said.