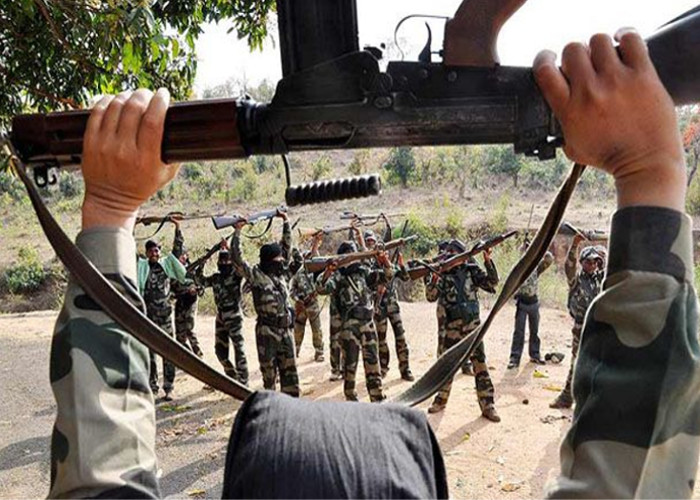 With a key Maoist unit in Bastar region of Chhattisgarh plagued by infighting and killing of its senior leader, the police is leaving no stone unturned to gain control of the areas controlled by the unit.
The Darbha Division Committee (DVC) of Maoists, which has spread its wings in some parts of Bastar, Dantewada and Sukma districts of the state, is of late facing growing discontent among its leaders.
In a big blow to the unit, its prominent military commander Sonadhar was killed in an encounter with Odisha police last month.
"We are keeping a close eye on every development within the outfit and have stepped up our operations in the area to weaken their (Maoist) control in the region," a senior police official told PTI.
Darbha, a small village in Bastar district on National Highway-30, and the Darbha DVC both came into focus when on 25 May, 2013 the rebels executed its biggest attack on political class killing at least 31 people, including PCC chief Nandkumar Patel and other senior party leaders in an ambush on Congress' Parivartan rally convoy in Jhiram valley of Darbha.
The Darbha DVC is said to be one of the strongest among six divisions under Dandakarnya Special Zonal Committee of Maoists controlling Naxal activities in South Chhattisgarh and bordering area of neighbouring states - Telangana, Odisha and Maharashtra.
Three area committees of Maoists - Kanger Ghati in Bastar district, Katekalyan (Sukma) and Malangir (Dantewada) - collectively form the self-styled Darbha DVC which has fanned its wings in Darbha, located 350 kms from the state capital.
All the three area committees had executed the Jhiram valley ambush and Sonadhar, the secretary of Kanger Ghati area committee, had played an instrumental role in the attack, the police official said.
The ultras also executed another major attack near Darbha in March last year, killing 15 security personnel and a civilian near Tahakwada village where again Sonadhar played a major role.
Darbha area is close to Odisha border. It is easier for Maoists to carry out an attack in Bastar and then move to Odisha safely, he said.
Police have received inputs that the Maoist leadership is concerned over growing differences among local leaders and cadres from Andhra Pradesh within the Darbha DVC and killing of Sonadhar, the official said.
The division suffered a major blow when Sonadhar was killed along with two of his bodyguards in Malkangiri district of Odisha last month.
To add to the Naxal unit's troubles, its Malangir area committee's senior cadre Hemla Bhagat alias Badru was killed by his colleagues in July this year due to a reported rift in the ranks, he said.
Besides, three more cadres including a woman were killed by senior leaders of Darbha DVC allegedly due to same reasons, he said.
Darbha is also strategically important as the NH-30 which passes through the area connects Bastar to Sukma and then Andhra Pradesh.
Therefore, gaining control over the region will ensure safety of the highway too, thereby helping in anti-Naxal operations along with development of the region, the official added.
-PTI