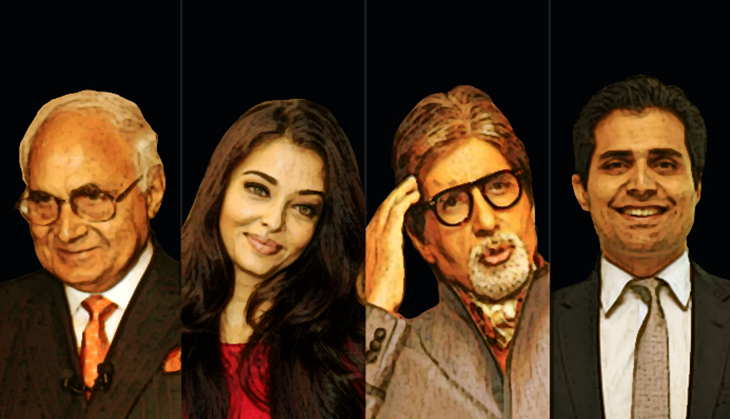 Responding to the Panama Papers expose, Finance Minister Arun Jaitley announced that people who didn't declare their assets parked abroad when they were asked to last year "will find such adventurism extremely costly".
The finance ministry in a statement today said that a group, comprising officers from the investigative unit of the Central Board of Direct Taxes (CBDT) and its Foreign Tax and Tax Research division, the Financial Intelligence Unit (FIU) and the Reserve Bank of India (RBI), will monitor the flow of information in each case.
The Ministry in its statement also said "The Government is committed to detecting and preventing generation of black money. In this context, the expose of Panama Papers will further help the Government in meeting this objective.The Government will take all necessary actions as required to get maximum information from all sources including from foreign governments to help in the investigation process".
Also read: #PanamaPapers: the world's A-listers may not survive the data leak, but humour certainly has
He said global initiatives to deal with the menace of unaccounted wealth would be in place by 2017, and then it would be difficult for people to hide their assets in tax havens.
The Panama Papers have unveiled at least 500 Indians, including film stars and businessmen, who have parked their money in secret companies floated through a Panama-based law firm Mossack Fonseca. The firm is known for enabling the global rich hide their money from the taxmen and financial regulators of their nations.
So, should we take Jaitley at his word? Will the Indian government really punish the rich and famous who have apparently short-changed it?
Well, don't count on it.
Promise not kept
Some of the events that have unfolded over the past year raise doubts over the Narendra Modi government's declared intention to bring back the black money Indians have stashed abroad and penalise its owners.
Also read: Panama papers: From Putin to Nawaz Sharif, the international names on the leaked list
Herve Falciani, the whistle-blower who exposed the secret accounts held by tax-dodgers from across the world, including scores of Indians, in the HSBC bank in Switzerland had offered to help India with the investigation.
Herve Falciani, who exposed HSBC list, offered to help India with probe. The Modi regime has ignored him
"I want to come and help Indian authorities further investigate the account holders," Falciani had told a press conference organised by Swaraj Abhiyan over Skype from Paris in November 2015.
But the NDA government has all but ignored Falciani's offer.
The Modi regime came to power with the promise of bringing back black money within its first 100 days, only to dismiss the pledge as just a jumla. Yet, it remains answerable to the people about what action it intends to take on the Panama Papers expose if it wants to have any moral ground to stand on.
"The latest list revealed by The Indian Express, like its previous list, exposes people who may have parked money in foreign countries and violated the law related to black money. Now it is up to the government to take the lead and start investigations against all the names revealed in the report," says Prof Arun Kumar, who teaches economics at the JNU and has authored the book Black Money in India.
It's now up to the govt to start investigations against the people in #PanamaPapers: Prof Arun Kumar
Among the names revealed so far are movie stars Amitabh Bachchan and Aishwarya Rai Bachchan; DLF owner KP Singh and nine members of his family; promoters of Apollo Tyres and Indiabulls; Gautam Adani's brother Vinod Adani; and politicians like Shishir Bajoria and Anurag Kejriwal.
Will Jaitley ensure these people are brought to book?
No political will?
Senior lawyer and activist Prashant Bhushan argues that all those people who did not declare their assets under the black money law last year must be tried. He, however, adds that this is easier said than done. "In case they don't have any money in the accounts of their secret companies, they can find an escape route."
Also read: Panama leak: Amitabh, Aishwarya among 500 Indians with off-shore firms
Still, Bhushan says, "even if these companies do not have any money or assets today, it would be important to know if they were ever used to park illegal money".
The law Bhushan is referring to is the Black Money (Undisclosed Foreign Income and Assets) and Imposition of Tax Act, 2015, which was enacted by the Modi regime last year. It was touted as the instrument to reclaim back black from abroad. But it proved to be a flop.
The law provided a one-time "compliance window" till 30 September 2015 for the black-monied to disclose their illegal wealth and escape punishment. The outcome: disclosure of a paltry Rs 3,770 crore. It was embarrassing for the BJP, which had claimed during the 2014 election campaign that if voted to power, it would bring back Rs 8,000,000 of black money.
It is not easy to punish people such as those figure in Panama Papers as they are adept at using legal loopholes as shields, in no small part because of help from experts like Mossack Fonseca. Still, it would be naive to believe that a state can't muster the wherewithal to hold such people accountable. All it requires is political will. But does the Modi government have it?
More in Catch:
Panama Papers Leak: Multi-agency group formed to investigate records, says Jaitley
Panama Papers Leak: Issue needs to be looked at carefully, says Congress' Manish Tewari
Panama Papers Leak: how the rich & powerful resorted to offshore firms to evade taxes