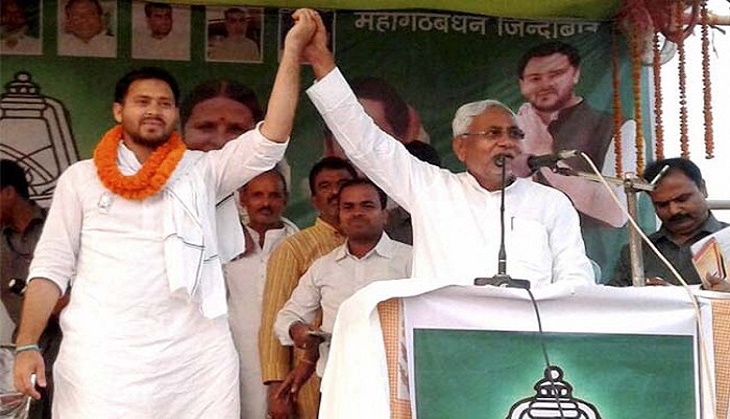 Bihar Deputy Chief Minister and JDU leader Tejashwi Prasad Yadav drew criticism from the BJP after he issued advertisements of the Bihar State Road Development Corporation (BSRDC) that did not feature the photograph of CM Nitish Kumar.
The advertisement featured photos of Tejashwi, who is also the road minister for the state.
Taking advantage of the situation, the Bharatiya Janata Party has alleged that differences between coalition partners Rashtriya Janta Dal and Janta Dal (United) are widening and that the advertisement reflects a lack of co-ordination.
"Never during my tenure of over seven years as a minister in Nitish Kumar government did I issue an ad without the CM's picture. As per the state's policy, the CM's photo is necessarily published in all the ads related to the inauguration of road and bridges, said BJP leader Nand Kishore Yadav," according to a Times of India report.
On the other hand, state officials claim that the advertisements were issued in accordance with the Supreme Court's orders that such ads should only carry the photograph of the concerned minister.