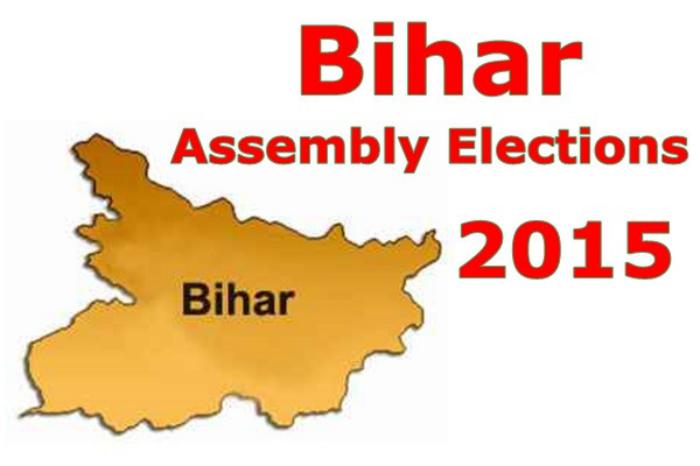 Ahead of the Bihar assembly elections, many leaders and activists of the Bharitya Janta Party (BJP) in Bhagalpur have gone against the party's official candidate Arijit Shashwat, son of BJP MP Ashwini Choubey.
The angry party workers are instead choosing to back Vijay Prasad Sah, the Bhagalpur Mahanagar unit BJP president who sought but did not get the party ticket for the Bihar assembly elections. Sah is now an independent candidate.
Political observers believe that the beneficiary of this internecine war will be Ajeet Sharma of the Congress who had won the Bhagalpur seat from the BJP in a 2014 byelection. Sharma is again contesting the election as a Congress candidate - and enjoys backing from the Janata Dal United (JDU) and the Rashtriya Janta Dal (RJD).
The allotment of this seat to Shashwat has led to an unprecedented resentment in the BJP.
Party workers have expressed open outrage against the party's diktat to campaign for Shashwat. The district vice-president of the BJP, Niranjan Sah, has also filed his nomination as an independent candidate to oppose Shashwat.
Why the party workers are so agitated?
The party workers are accusing the BJP of promoting dynastic politics in Bhagalpur- a charge that the BJP has often hurled at the Congress and other political parties.
Reports claim the party workers were expecting the ticket to go to one of them but Choubey managed to get it for his son instead. Party workers feel the BJP is becoming like the Congress, the RJD and other parties by promoting dynastic politics and ignoring honest workers.
Shahnawaz Hussain vs Ashwini Choubey
A major factor for this agitation could also be the cold-war between former MP Shahnawaz Hussain and current MP Ashwini Choubey.
Hussain had lost to RJD's Shailesh Kumar in the 2014 Lok Sabha polls from Bhagalpur. Choubey who was an MLA from Bhagalpur had expressed interest in contesting the polls from Bhagalpur but the BJP decided to nominate Hussain, forcing Choubey to contest from Buxar.
It is alleged Choubey was the reason behind Hussain's defeat in Bhagalpur. There has been a cold-war of sorts between the two BJP leaders ever since.