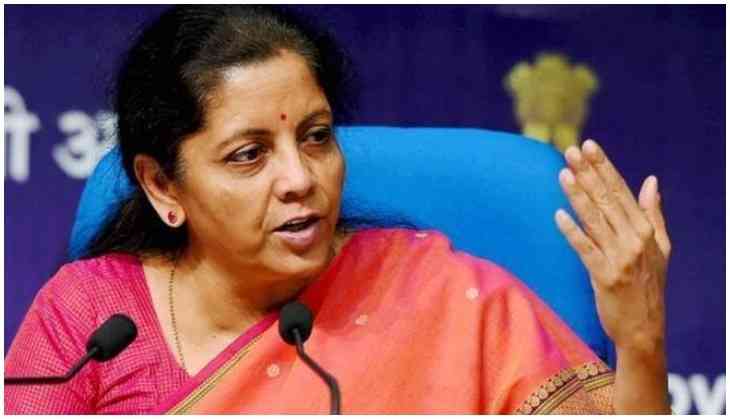 Union Finance Minister Nirmala Sitharaman on Friday stated that Reserve Bank of India is working towards speedy solution to Yes Bank issue. RBI governor Shaktikanta Das has assured that there will be no loss to any Yes Bank account holder, the finance minister stated, adding that the measures taken to take control of Yes Bank is in interest of account holders, bank and the ecomony.
"I want to assure every depositor's money is safe, and I'm in constant touch with RBI," Nirmala Sitharaman said.
Both RBI and government are looking at Yes Bank crisis in datail and the approach will ne in everyone's favour, finance minister said.
The immediate concern is to ensure Yes Bank customers are able to withdraw money within Rs 50,000, she added.
Earlier, RBI chief pledged to act promptly to find a solution to the Yes Bank crisis. The RBI on Thursday limited withdrawals at Rs 50,000 and imposed strict limits on operations at the country's fourth largest private lender.
While a rescue plan is formulated within 30 days. In a statement on Thursday, the regulator stated that it was compelled to intervene after Yes Bank's latest effort to augment new capital failed to shape up and as the lender "was facing regular outflow of liquidity."
"It will be done very swiftly, it will be done very fast," Das told reporters in Mumbai on Friday, adding that 30 days was the "outer limit." "Let me assure you the Indian banking sector remains sound and safe."
Yes Bank's shares, which fell 85% following the seizure, pared some of the losses to trade down 50% Das's comments. The benchmark BSE Sensex dropped 3%.
Also Read: Yes Bank Crisis: RBI caps withdrawal limit; panic spreads after shares plummet
Also Read: Manmohan Singh warns govt against 'trinity of social disharmony, economic slowdown, Covid-19'