Yes Bank Crisis: RBI caps withdrawal limit; panic spreads after shares plummet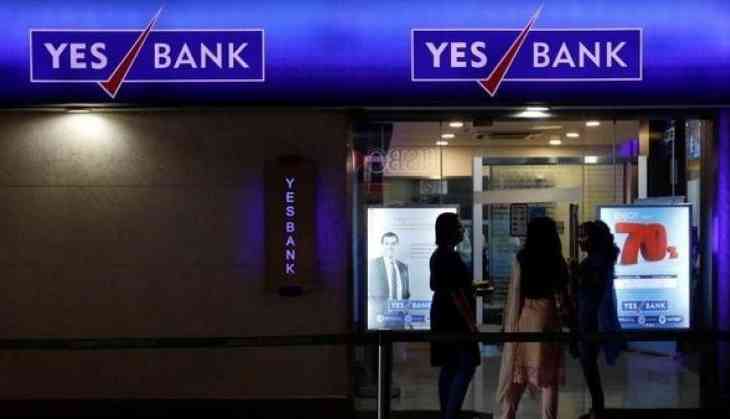 Yes Bank plummeted a day after the Reserve Bank of India (RBI) suspended the private sector lender's board for a time period of 30 days "owing to serious deterioration in the financial position of the Bank" and levied a withdrawal cap of Rs 50,000 on its account holders with not many exceptions untill 3rd April. The stock was trading at Rs 22, down 39%, on the BSE. The shares have hit a high of Rs 33 and low of Rs 22 so far.
RBI on Thursday stated that a 'moretorium' has been enforced on Yes Bank emphasising that the bank's financial competence has been subjected to a constant decline mainly because of the inability of the bank to raise capital.
The government has imposed limits on the withdrawal of diposits to Rs 50,000 and any withdrawal over this amount will call for RBI's permission.
According to Moody's the moratorium was credit negative as it has an effect on timely repayment of depositors and creditors and further stated that the lack of coordinated action called attention to continued uncertainty over bank resolutions in India.
"Effectively, Yes Bank should have no equity value left," said Sandip Sabharwal, a Mumbai-based fund manager. "Ideally, trading should be suspended till formal restructuring is announced."
"Ideally, trading should be suspended till formal restructuring is announced." SBI said late Thursday that its board had given its in-principle nod to explore an investment in Yes Bank. "We believe forced bailout investors will likely want the bank to be acquired at near zero value to account for risks associated with the stress book and likely loss of deposits," JPMorgan analyst Saurabh Kumar said in a note, as it cut its price target on the lender to Rs 1 from Rs 55 a share.
Yes Bank has spared no effort to raise capital it requires to stay above regulatory requirements as it combats high levels of bad loans.
The Nifty Bank index-consisting of shares in 12 of the key lenders in the country including SBI and Yes Bank-plummeted 4.5% to 27,491. The BSE Sensex had slumped 1,215 points or 3.1% to 37,262 and NSE Nifty had plunged 373 points or 3.3% to 10,900.
Also Read: RBI Recruitment 2020: Good news! Last date extended for Assistant post; check new schedule
Also Read: SC refuses to entertain plea seeking relief from RBI's money withdrawal limit for PMC bank depositors