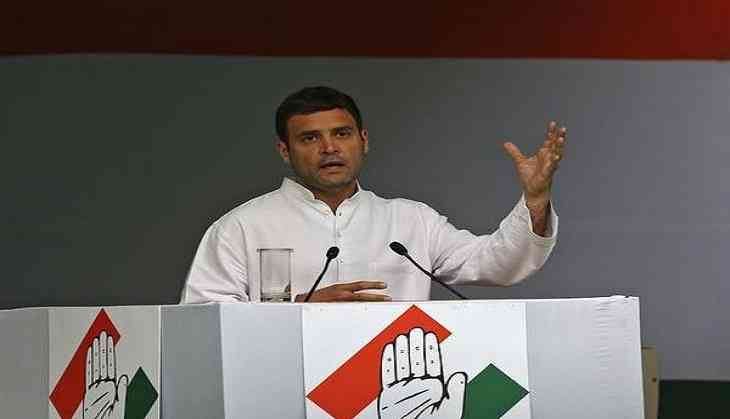 Congress President Rahul Gandhi on Wednesday congratulated the Samajwadi Party's (SP) winning candidates in the Gorakhpur and Phulpur by-elections in Uttar Pradesh.
"Congratulations to the winning candidates in today's sub-election. The result is clear that the electorate is very angry with the Bharatiya Janata Party (BJP) and will vote for the non-BJP candidate who is most likely to win. The Congress will look forward to re-establishment in UP, it won't be overnight," tweeted Gandhi.
SP's Nagendra Pratap Singh Patel won the candidacy in Phulpur by a substantial margin of 59,613 votes.
Meanwhile, in the Gorakhpur by-poll, SP candidate Pravin Nishad is firmly in the driving seat with a lead of 22,954 votes, according to latest trends.
Akhilesh Yadav and Mayawati, former arch-rivals, had come together for the Gorakhpur and Phulpur by-polls.
-ANI