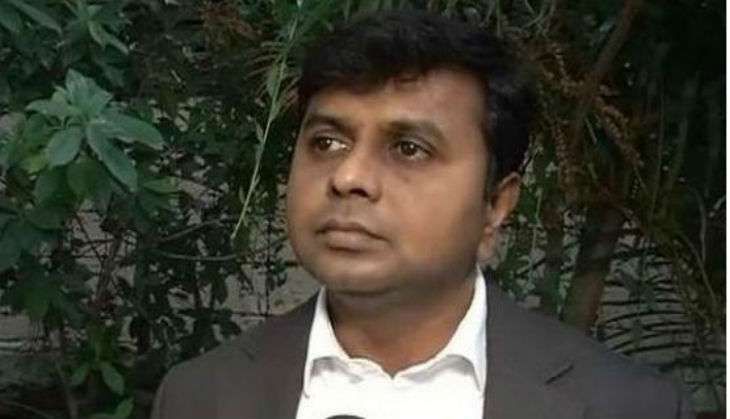 The Dravida Munnetra Kazhagam (DMK) has slammed the All India Anna Dravida Munnetra Kazhagam (AIADMK) for advancing the swearing-in ceremony of VK Sasikala as the new Chief Minister of Tamil Nadu to Tuesday, while referring to her as 'power-hungry'.
Ridiculing Sasikala ascension as the Chief Minister and targeting her involvement in the disproportionate case, DMK spokesperson A Saravanan remarked that it would be for the first time that the state would be getting a tainted chief minister and that it would be a sad day for democracy in the state.
"I don't understand why the swearing-in ceremony is held so soon. The Supreme Court said they were going to deliver the verdict in a week. Why can't they wait for a week? Why do they want to put the entire state on the edge? If they take charge and the verdict goes against them, whatever steps they have taken are going to come back to them. This means that they don't want to wait for constitutional niceties. It's a sad day for democracy in Tamil Nadu," he told ANI.
"For the first time, Tamil Nadu is going to get a Chief Minister who has been convicted for a corruption case. There are foreign exchange violation cases and income tax cases pending against her. This is the calibre of the person who is aspiring to be the Chief Minister of the state. It shows they are power-hungry and their personal greed is making them overthrow all known conventions and democratic norms," he added.
Earlier, Rajya Sabha MP Sasikala Pushpa and AIADMK leader KC Palaniswamy had complained to the Election Commission of India (ECI) that Sasikala's appointment as the party's interim general secretary was carried out in an undemocratic manner.
Sasikala will be the third woman chief minister of Tamil Nadu after Janaki Ramachandran and J. Jayalalithaa.
--ANI