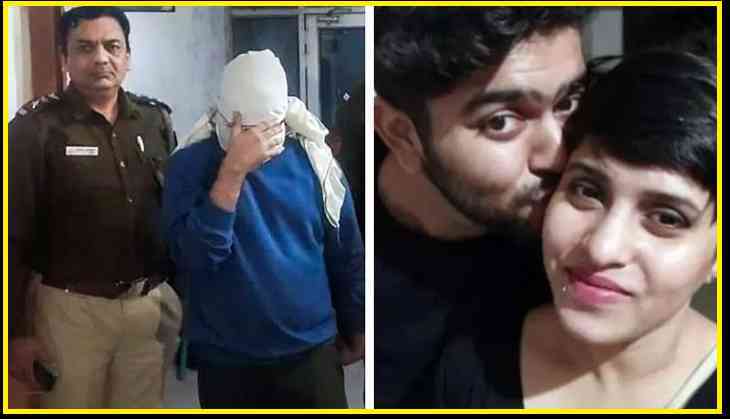 17 bones recovered so far
In the latest development in the Shraddha Walkar murder case, the Delhi Police on November 20 reconstructed the crime scene after taking Aaftab Poonawala to the rented flat in Chhatarpur where he used to live with the deceased.
The police also found parts of a skull and some bones in a forest area and also deployed teams to drain a pond in Maidangarhi area in order to find more evidence regarding the case.
So far, the Delhi Police have recovered 17 bones from three forests. These bones are being sent for forensic examination to match with the DNA samples of Walker's father.
The police obtained blood and DNA samples from the deceased's father and brother in order to prove that the bones were Shraddha's. The report of DNA test will come in 15 days.
Editor's Pick: From 28.5k to 29.4k followers in 3 days! Why Instagram users following Aftab Poonawala's food page?
Earlier, the cops have also recovered a CCTV footage in which Aftab Poonawalla can be seen carrying two bags on his shoulder in the early hours of the day. During the police interrogation, the 28-years-old accused confessed that he used to carry Walker's body parts in the early hours to dispose off them.
On November 19, cops visited Aftab Amin Poonawall's flat in Chhatarpur and seized cloths belonging to accused and Shraddha Walkar as part of the ongoing investigation in the horrific murder case.
Aaftab Poonawala was arrested by the Delhi Police after the complaint by Shraddha's father. Aaftab, who works at a call centre in Gurugram, confessed to strangling Shraddha Vikas Walkarand chopping her body into 35 pieces for over two days, storing them into a refrigerator (for three months) and dumping the body parts piece by piece in a forest near Chhattarpur and Qutub Minar.
Also Read: Why a panwala rings temple's bell before serving paan to customers
Currently, the cops are dependent on a DNA test, matching the DNA with Shraddha's father - Vikas Walkar. The recovered bones have been sent for DNA sampling and the report is awaited.
The accused allegedly used chemicals such as orthoboric acid (boric powder), formaldehyde, sulphuric acid, etc. during the chopping, storing, and disposing of the body parts.
The couple, who are both from Maharashtra, lived together in Vasai (West), Maharashtra, till February 2022. They then traveled to Himachal Pradesh and Uttarakhand before arriving in Delhi.