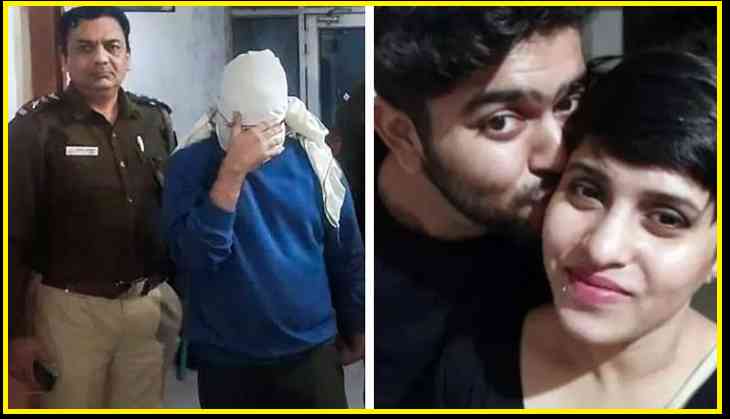 Instagram followers have increased
The gruesome murder of Shraddha Walkar by her live-in partner, Aftab Poonawala has sent shockwaves across the country. Poonawala allegedly strangled her girlfriend to death, chopped her body into 35 pieces, stored them in a refrigerator, and dumped the body parts piece by piece in a forest near Chhattarpur and Qutub Minar.
With new revelations happening every day in the case, Poonawala's food blog on Instagram is gaining attention. The Instagram account which goes by the name hungrychokro_escapades is surprisingly getting new followers.
The Instagram page had 28,500 followers until November 15 and now has 29.4k followers as of November 18. The question arises: who are these users who are following murder's Insta page?
However, the majority of individuals are venting their rage in the comment section and demanding capital punishment for Aftab, while some raised questions that who is managing his account.
"Iska acnt kon use kr rha h phle 29.2 k the ab 29.4k kese ho gae or following phle 29 the ab 24 kese kr diye isne," a user wrote. (Who is managing his Instagram account?, observe how the number of followers has risen from 29.2k to 29.4k. Earlier the page followed 29 people now it had decreased to 24, how?)
Also Read: Shraddha murder like case in Bangladesh: Man beheads girlfriend, chops body into pieces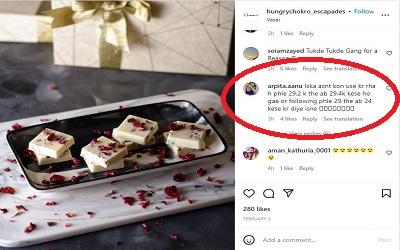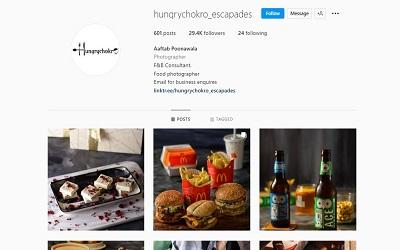 The Instagram account has 601 posts detailing high-quality photographs of food. Some images shows dishes served in restaurants and food joints, while some are about home-cooked dishes. The last post was made on February 8, 2022. The most recent post is now garnering tons of comments about Shraddha Walkar's murder.
Aaftab Poonawala was arrested by the Delhi Police after the complaint by Shraddha's father. Aaftab, who works at a call centre in Gurugram, confessed to strangling Shraddha Vikas Walkarand chopping her body into 35 pieces for over two days, storing them into a refrigerator (for three months) and dumping the body parts piece by piece in a forest near Chhattarpur and Qutub Minar.
Police are searching for the head to establish the victim's identity using skull superimposition technology. Currently, the cops are dependent on a DNA test, matching the DNA with Shraddha's father - Vikas Walkar. The recovered bones have been sent for DNA sampling and the report is awaited.
The accused allegedly used chemicals such as orthoboric acid (boric powder), formaldehyde, sulphuric acid, etc. during the chopping, storing, and disposing of the body parts.
The couple, who are both from Maharashtra, lived together in Vasai (West), Maharashtra, till February 2022. They then traveled to Himachal Pradesh and Uttarakhand before arriving in Delhi.