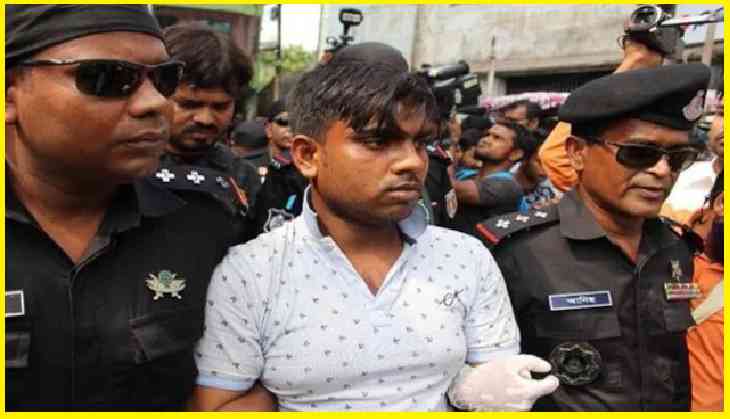 Woman beheaded by married lover (Social Media)
Amid the ongoing probe of the brutal murder of Shraddha Walkar that has jolted the entire country similar incident has been reported from neighbouring country - Bangladesh. As per reports by Bangladesh media, a Hindu woman was allegedly beheaded by her married lover on November 7 in Khulna city.
The accused Abu Bakar was later arrested by the Rapid Action Force. A preliminary probe revealed that the couple had conflicts after Kavita learned about Abu's marital status. The accused is in the custody of the Bangladesh Police, and further investigation is underway.
Similarities with Shraddha Walkar case
Accused Abu Bakar allegedly murdered Kavita by beheading her and chopping her body into three pieces. He then wrapped the victim's head, hands, and other body parts in plastic bags before dumping them into the drain.
In the latest development in the Shraddha Walkar murder case, a Delhi Court on November 17 sent Aaftab Amin Poonawala into five-day police custody and also allowed a narco-analysis test on him.
The police also took the accused to the forest, where the Aftab dumped Shraddha's body parts, to collect evidence.
Aaftab Poonawala was arrested by the Delhi Police after the complaint by Shraddha's father. Aaftab, who works at a call centre in Gurugram, confessed to strangling Shraddha Vikas Walkarand chopping her body into 35 pieces for over two days, storing them into a refrigerator (for three months) and dumping the body parts piece by piece in a forest near Chhattarpur and Qutub Minar.
Police are searching for the head to establish the victim's identity using skull superimposition technology. Currently, the cops are dependent on a DNA test, matching the DNA with Shraddha's father - Vikas Walkar. The recovered bones have been sent for DNA sampling and the report is awaited.
The accused allegedly used chemicals such as orthoboric acid (boric powder), formaldehyde, sulphuric acid, etc. during the chopping, storing, and disposing of the body parts.
The couple, who are both from Maharashtra, lived together in Vasai (West), Maharashtra, till February 2022. They then traveled to Himachal Pradesh and Uttarakhand before arriving in Delhi.