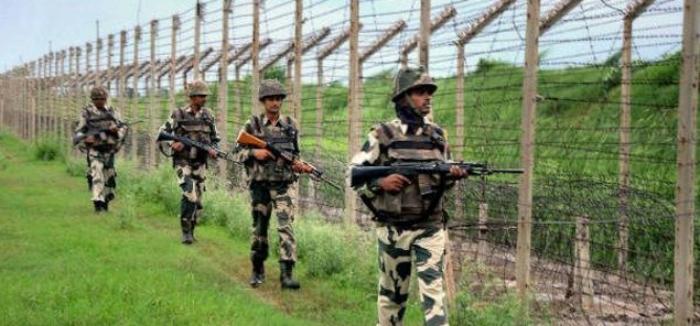 Three civilians have been held hostage by militants inside a primary school in Udhampur district of Jammu.
Earlier today, two soldiers of the Border Security Force (BSF) were killed and five were injured when the convoy they were traveling in was attacked by the militants in Jammu.
The BSF returned fire and killed one terrorist, while the others fled into the forest, taking three locals hostage.The militants, who were reportedly wearing wearing military uniforms, attacked the BSF convoy on the highway near Samruli, about 10 km from Udhampur.
The Army is carrying out cordon and search operations in the region.The attack has heightened concerns as this stretch of the highway, often taken by pilgrims headed to Amarnath, has seen few such attacks in the past.
"An attack on this stretch of the NH after a very long time. Worrying development because area was militant free," tweeted former state Chief Minister Omar Abdullah. The highway has now been shut down.