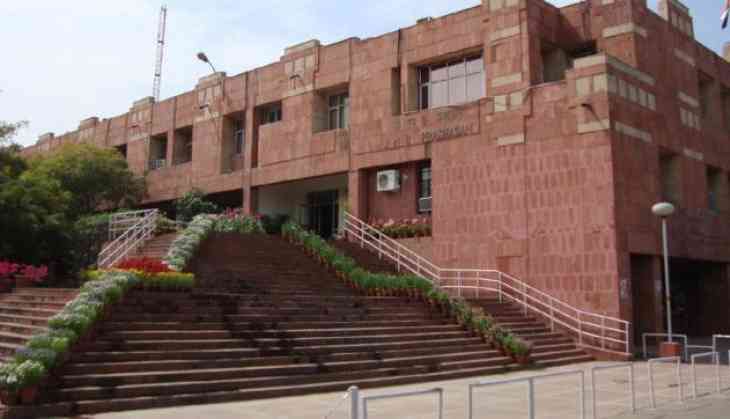 The results for the Jawaharlal Nehru University Student's Union (JNUSU) elections are likely to be released on Sunday after the counting of votes resumed on Saturday evening.
The counting of the votes was indefinitely suspended at 4:00 AM on Saturday after members of the Akhil Bharatiya Vidyarthi Parishad (ABVP) allegedly attacked the School of International Studies building where the ballot boxes were stored, breaking the glasses of the building.
The ABVP alleged that the process of counting the votes started without informing them.
"EC members have started counting with the Left workers without calling the ABVP counting agent at the time of introduction of first round counting (Science School and other special centres). Both the EC members and the left are plotting a rigging of the elections. We do not consider this an election," an ABVP member said.
The Jawaharlal Nehru (JNU) Election Commission (EC) demanded an unconditional apology from the ABVP as several EC members got injured in the attack.
The Commission has decided to not to allow any counting agent during the counting of the votes. Also, a JNU professor has been appointed as an observer who will be present during the counting process.
As of now, the Left Unity (125) leading in the presidential election. ABVP (112) are in the second place, with RJD (54) in third.
The Left Unity is also leading in the election for the Vice President (144) and General Secretary (147), with, with ABVP hot-on-their-heels, with 107 (VC) and 133 (GC) votes each.
The ABVP is leading in the race for the Joint Secretary with 134 votes. Left Unity is closely trailing with 123 votes and National Students' Union of India in third having gathered 51 votes.
(ANI)